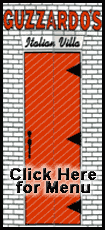 A lot better.
"We've just got to play harder," Kiwanuka said Tuesday. "That's the bottom line."
New York beat Atlanta 34-31 on Sunday, but the defense needed Eli Manning and the offense to bail it out in overtime after allowing the Falcons to tie it with two fourth-quarter touchdowns.
"Not to take anything away from Atlanta because they did a great job, but we made it harder on ourselves than it should've been," Kiwanuka said. "We've got to be able to close out games and get to the quarterback."
Those have been two big problems for the Giants, who are ranked second in the NFL in overall defense despite their struggles.
"That's two games in a row for us where we didn't finish the game the way we wanted to," defensive end Justin Tuck said. "I think that's the most glaring thing right now."
With New York appearing to be in control, Atlanta stormed back with two touchdowns in the fourth quarter, including Tony Gonzalez's 11-yard catch with 28 seconds left in regulation. The Giants won the coin toss and never gave the ball back, winning it 34-31 and ending a four-game skid.
"The feeling was we actually wanted to be on the field first, but we didn't get that, and Eli took the offense down the field and won," defensive end Osi Umenyiora said. "We wanted to go out there and we didn't get the opportunity, but we're happy about that also."
In the team's previous game, New York gave up a game-winning, 80-yard drive in the final minutes of a 21-20 loss to San Diego.
"People keep asking me for an answer," coach Tom Coughlin said. "I wish I had an answer. If I had answer, it would be the end of it. We haven't been able to stop those consistent pass drives late in the game."
The Giants, despite their lofty overall ranking, are tied for 23rd in scoring defense and last in red-zone defense. Some players have suggested late-game fatigue might be a factor, something Coughlin shot down.
"I don't see that at all," he said. "You're talking about 50 degrees at this time of year. I just don't see that. We've given up some pass plays, obviously, and we've given up some opportunities. When we could have gotten off the field, we didn't."
The Giants also haven't been able to get consistent pressure on opposing quarterbacks. They have 22 sacks this season, with two in each of the last four games, and are close to their pace of last year, when they had 42. The problem has been getting them when they're needed most.
"It's not just one thing in particular," said Umenyiora, who leads the team with five sacks. "It's different things, different people at different times and doing things we're not supposed to do. I think we're going to fix that situation and be all right."
The Giants' next opportunity to do that comes Thursday when they travel to Denver to take on the Broncos, who have lost four straight following a 6-0 start. They've also scored just 37 points in those losses.