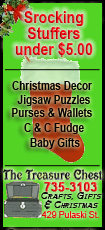 At 0-14, the Nets are creeping closer to the NBA record of 17 consecutive losses to start a season, which is held by Miami and the Los Angeles Clippers. New Jersey will play in Portland on Wednesday night, the second leg of a grinding four-game trip out West.
With another torrid shooting night, Anthony, the league's leading scorer, remained the only player to score at least 20 points in every game this season.
Devin Harris, who's been hampered by a groin injury, and Rafer Alston both finished with 19 points to lead New Jersey.
The return of Courtney Lee couldn't spark the slumping Nets. Lee was back on the court after missing the previous seven games because of a groin injury. He had his time closely monitored, playing 22 minutes and finishing with seven points.
Before the game, Nuggets coach George Karl admitted he was a little apprehensive about facing a winless Nets squad, saying, "We're hoping to not think of the crazy, but crazy does happen in the NBA."
Not on Tuesday.
Denver had a lead that stretched to as many as 16 in the second quarter, but the Nets stormed back and cut the deficit to six on a jumper by Alston with 2:28 remaining before halftime.
That's as close as New Jersey would get as the Nuggets went on a 20-3 run that started just before the break and spilled into the third. The spurt silenced any thoughts the Nets had of winning their first game, dropping them to 0-8 on the road this season.
New Jersey did make one last mini-run at Denver late in the fourth quarter, trimming the lead to 10 with most of the Nuggets starters resting on the bench. But baskets by Ty Lawson and J.R. Smith ended the threat.
Smith finished with 13 points, while Lawson added five assists.
Even with the losses mounting, New Jersey coach Lawrence Frank was in a jovial mood before the game. When asked about the effects of elevation on his team, Frank recited a movie line from "Along Came Polly."
"Remember the scene when (Philip Seymour Hoffman) is playing basketball and going nuts, 'I'm burnin', I'm burnin','" Frank recounted. "That's how you feel, then you have to get a second wind."