1. I'm thankful for the new faces on the Illinois basketball team and the energy that players like D.J. Richardson and Brandon Paul have brought to my hometown. Some have said this dynamic duo reminds them of 1986-1987 and the freshman seasons of Kendall Gill and Stephen Bardo. Let me say that if Richardson and Paul turn out to produce like Gill and Bardo, I'll be thrilled, but I think they are both further along at this point than either of the two Illini legends were during the fall of my senior year in high school.

2. I'm thankful for the dominance of the Okaw Valley Conference in football, as a trio of teams will play for a state title Friday at Memorial Stadium in Champaign. Tuscola (1A), Maroa-Forsyth (2A) and Unity (3A) all have the opportunity for classic endings to storybook seasons, and Central A&M and Monticello both rebounded from tough seasons to make playoff runs. If there is a better conference in the state of Illinois, I sure can't find it.

3. I'm thankful for the stable of Hall of Fame-worthy high school coaches I have been able to watch and cheer on, up close and personal. I'm thinking of Neil Alexander, our legendary hoops coach at Lincoln High School. I'm thinking of Mark Ramsey, the football chief at Central A&M in Moweaqua. I'm thinking of Donna Dulle and her volleyball factory at Mount Pulaski. These giants will never be fully appreciated until they no longer patrol the sidelines.

4. I'm thankful for once again actually wanting to watch the game of hockey. For far too long, the Chicago Blackhawks gave disaster a new meaning -- but no more. There is true excitement on the west side of Chi-town. I love Patrick Kane, Jonathan Toews and Kris Versteeg, but I also love the fact I can actually watch the Hawks most of the time. If we can get DirecTV and Versus to act like grown-ups, we'll really be thankful.

5. I'm thankful for the great season by Lincoln Christian University's women's volleyball team and head coach Jason Farr. The Red Lions finished second in the nation once again, and senior Megan Donnelly Callahan from nearby Clinton was named the national player of the year. These ladies are all class, both on and off the court, and they were just a couple of points away from giving LCU their third national title. Great job, ladies!

6. I'm thankful for the apparent end of the Milton Bradley era on the north side of Chicago. Can you say clubhouse cancer? -- I know I can! I've been a pretty big Jim Hendry fan, but I cannot figure out the plan to trade Mark DeRosa and bring in Mr. Attitude. Here is hoping for lots of Cub wins in 2010 and a quick exit for Bradley -- I would even be open to trading him for a batch of bats if needed.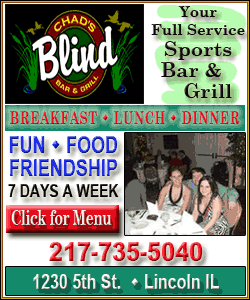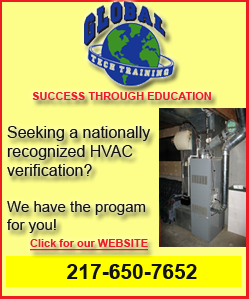 7. I'm thankful for Bears quarterback Jay Cutler, who is currently being destroyed by fans and talk radio geniuses alike. Cutler has had a season to forget in Chicago but will bounce back big-time in the years to come and will go down in history as the greatest quarterback in franchise history -- at least in my lifetime. I also love the fact that Cutler can play professional football at the highest level despite having diabetes -- an encouragement to us all!
8. I'm thankful for the resurgence of Illinois volleyball under first-year head coach Kevin Hamblin. Led by senior Kylie McCulley from Clinton, the Illini are a top 10 team nationally heading into their final weekend of regular-season matches. Not since the late 1980s has Illinois volleyball been this exciting, and a Final Four run is not out of the question.
9. I'm thankful for a team full of Illini basketball players who are not too big for their own britches. For the season opener, I brought three grade school boys -- a Taylor, an Ewald and a Mayfield -- courtside after the game, and they were brimming with excitement at the prospect of getting an autograph or two from their Illini heroes. They walked away with autographs from Brandon Paul, D.J. Richardson, Demetri McCamey, Mike Davis, Billy Cole, Stan Simpson and former player Sean Harrington. And each one made Peyton, Payne and Will feel like a million bucks.
10. Finally I'm thankful to be able to live in the land of the free, where I can watch any athlete or game I choose to watch. From junior high girls basketball in Mount Pulaski (go, Jordan!) to lights out in Roy S. to Illini hoops hysteria, I'm thankful for the freedom to live out my sports passions.
Have a great Thanksgiving, and don't forget to take time to count your blessings!
[By GREG TAYLOR]