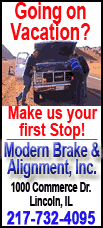 Ron Artest scored 17 points for the Lakers, who took control of their eighth win in 10 meetings with New York by scoring 17 consecutive points in the third while holding the Knicks scoreless for nearly 7 1/2 minutes.
Andrew Bynum added 17 points and eight rebounds on an injured right ankle, although he barely needed to jump while helping Los Angeles to a 60-36 rebounding advantage over New York's undersized front line.
Nate Robinson and Wilson Chandler scored 15 points apiece for the Knicks, who opened a three-game West Coast swing with their fifth straight loss to the defending NBA champions.
Los Angeles led by 24 in the third quarter before New York's late rally against the Lakers' reserves trimmed another potential blowout to respectability. Los Angeles also committed 25 turnovers, but the Lakers still haven't really been challenged in three games since Gasol's return from injury.
Bryant set a Madison Square Garden record with 61 points in the teams' last meeting, but the Lakers needed much less help to beat New York on the other coast for their 10th win in 12 games.
Chandler's 5-for-20 shooting performance didn't help, but size was the most obvious offensive problem for the Knicks. The Lakers' advantages were obvious from the opening jump ball, when 7-footers Gasol and Bynum looked down on 6-foot-9 center David Lee and 6-10 Danilo Gallinari. Even 6-10 reserve Lamar Odom grabbed 12 rebounds for Los Angeles.
The entire evening got off to a poor start for the Knicks, whose team bus carrying coach Mike D'Antoni didn't arrive at Staples Center until less than an hour before game time, slowed by Westside traffic from the team's hotel in Santa Monica.