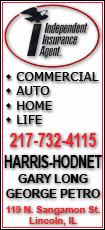 Privacy.
Woods gave up a big piece of that when he left Stanford after two years, turned pro with a "Hello, World" ad campaign and a $40 million endorsement deal, then quickly became one of the most recognizable athletes on earth.
He will invite some people into that world, but only so far.
Earlier this month in Shanghai, while playing a pro-am round at Sheshan International in a World Golf Championship, Woods allowed that he was staying in a cluster of mansions located on an island in the middle of the golf course. Some of the estates were valued at $14.5 million, and Woods could not believe the extravagance of these homes.
Approaching the island, he was asked which one he was staying in for the week.
"Oh, one of those over there," he said dismissively.
It was a clear example of the world's No. 1 player giving a morsel of insight, but not much more.
Once asked why he enjoyed scuba diving so much, Woods replied: "The fish don't know who I am."
He is friends with many, close to only a few. Among his best friends are Bryon Bell, whom he has known since junior high school, and Jerry Chang, a teammate at Stanford.
When he made history in 2001 as the only golfer to hold all four professional majors at the same time, Golf Digest put him on the magazine cover posing with the four trophies, along with his U.S. Amateur trophy.
Did he keep them on the mantel? A special trophy case? His bedroom?
That remains a mystery.
Even for a magazine with whom he has had a longtime relationship, the trophies were moved out of his house for the photo shoot. That $2.4 million home near the driving range at Isleworth is off limits to anyone not part of his circle.
It's amazing that Woods has managed to keep such a thick wall around his personal life in the 14 years he's commanded the spotlight. The last time his name might have been on any police report was when he was mugged going back to his dorm at Stanford in 1994.
In response to a query on his Facebook account in October, Woods said he and his wife, Elin, had managed to stay out of gossip magazines and tabloids. "I think we've avoided a lot of media attention because we're kind of boring," was the reply.
That changed Friday with a press release from the Florida Highway Patrol that Eldrick Tiger Woods, 33, of Windermere, struck a fire hydrant and a tree shortly after pulling out of his driveway. The patrol described the injuries as "serious," making the news important enough to be the lead item on news channels and for networks to interrupt coverage of college football games.
Then came word of a small photo of Woods on the cover of the National Enquirer, alleging an affair with a New York night club hostess. The woman denied the story and flew to Los Angeles on Sunday to meet with high-profile attorney Gloria Allred.
Woods has had a general distrust of the media since a 1997 interview with GQ magazine in which he was quoted as telling racy jokes in the back seat of a car. He rarely spends much time in an interview, his answers always guarded. If he's not the defending champion, he often will not go to the media center, making reporters come outside to see him.