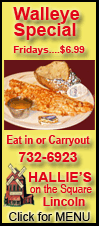 Florida was first, Alabama second and Texas third Sunday.
The Gators will play in the Southeastern Conference championship Saturday for one spot in the BCS national title game. The Longhorns can earn the other spot with a victory against Nebraska in the Big 12 title game.
The BCS bids go out Sunday, Dec. 6.
Hoping for a Texas loss are fourth-place TCU, which finished its regular-season 12-0, and fifth-place Cincinnati (12-0), which can boost it's ranking by beating Pittsburgh for the Big East championship.
Sixth-place Boise State (12-0) will be rooting for Texas. The Broncos play New Mexico State and likely need the Longhorns to win to ensure themselves an at-large BCS berth.
Florida had an easy time running its record to 12-0, beating rival Florida State 37-10 on Saturday.
Earlier in the week, Alabama and Texas had to struggle to get to 12-0. The Crimson Tide rallied late to beat Auburn 26-21 and the Longhorns won a wild 49-39 game against Texas A&M.
Now all three are a victory away from a date in the Rose Bowl on Jan. 7 with the national championship on the line.
It's practically a repeat of last season's championship weekend, when Florida and Alabama played what amounted to a national semifinal in Atlanta and Oklahoma needed to win the Big 12 title to advance to the national championship game.
The Gators and Sooners ended up in the national championship game, with Florida winning its second title in three seasons.
If Texas losses at Cowboys Stadium to Nebraska, expect a furious debate about who should play in the national title game against the SEC champion.
TCU (.8689) and Cincinnati (.8547) are virtually tied in the standings. The Horned Frogs are ahead of the Bearcats in the two polls, but Cincinnati has a stronger computer rating.