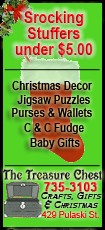 Favre went 32 for 48 without a turnover and was 10 yards off his career best, throwing touchdowns to Visanthe Shiancoe, Chester Taylor and Percy Harvin, the unflappable rookie who had his best game yet.
The Vikings (10-1) outgained the Bears by a whopping 537 yards to 169 and breezed to their fifth straight win, despite two more fumbles and a pedestrian 85 yards on 25 carries by Adrian Peterson.
His short, late touchdown run put Minnesota over 32 points for the sixth time this season. The Vikings had 31 first downs, the Bears just eight.
Cutler was precise in the short passing game and effective in the no-huddle, keeping the Bears (4-7) in it until late in the second quarter. He was picked off by a diving Cedric Griffin in the end zone. Then on the next possession, E.J. Henderson got his hand on a ball over the middle that Jared Allen jumped up and caught with 57 seconds left in the half.
Favre drove the Vikings 70 yards for a 24-7 advantage, and Ryan Longwell kicked two of his three field goals after halftime to further stretch the lead.
When the Vikings finally persuaded Favre to keep playing and join his former NFC North rivals, they added what was widely viewed as their missing piece for championship contention. That's exactly the way it has been working out for them.
Cutler came to Chicago as the long-sought strong-armed quarterback that has been missing there for decades, but the Bears don't have nearly as talented of a supporting cast. Cutler reached his career high with 20 interceptions, with 15 of those coming in the last seven games. The Bears have lost six of those.