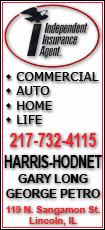 A week ago, Donovan McNabb led the Eagles (7-4) to a late touchdown in a 24-20 win at Chicago, a comeback that had been Philadelphia's first in the fourth quarter since 2007.
"I appreciate the guys trying to prove you wrong on these comeback games, but I would like to do it a little easier now," Eagles coach Andy Reid said.
Akers made all four of his field goal attempts, extending his streak to 16. Asante Samuel had two interceptions and McNabb threw for 260 yards and one touchdown.
Jason Campbell had 231 yards passing and two TDs for Washington, which fell short at the end for the second straight week. The injury-depleted Redskins (3-8) lost 7-6 at Dallas last Sunday.
"It's hard to come back after a loss like we had last week and this week," Washington coach Jim Zorn said. "I hope that we talk sense and sanity into what we find ourselves in. And that's difficult."
Trying to set an early tone and perhaps underestimating the Redskins, Philadelphia opened with an onside kick that backfired. Then, already playing without star running back Brian Westbrook, the Eagles lost big-play receiver DeSean Jackson in the second half to a concussion.
Four straight second-half possessions lasted just three plays and the Eagles trailed 24-16 when they got the ball at their 10. Right before that, McNabb gathered the troops.
"We knew we can do it," McNabb said. "We just had to get it done."
So what did McNabb say to his teammates?
"You got to get your point across," he said. "There's nothing soft-spoken on the sideline. When you have a talented team, sometimes you need to bring the nasty attitude out of them."
McNabb drove the offense 90 yards for a touchdown and a 2-point conversion. He connected with Jason Avant for 46 and 20 yards. Leonard Weaver's 12-yard run took Philly to the 1 and set up Eldra Buckley's first career TD run. McNabb shoveled to LeSean McCoy, who broke several tackles to get the conversion.
After forcing a punt, the Eagles moved 66 yards to set up the winning kick. McNabb hit rookie Jeremy Maclin for a 35-yard gain on the drive.
"We knew we have the talent and ability to do it," Weaver said of the comeback wins.
The Redskins played without defensive tackle Albert Haynesworth (ankle), running back Clinton Portis (concussion), tight end Chris Cooley (ankle), and cornerback DeAngelo Hall (sprained MCL).
But they still pushed the Eagles to the end.
"It's definitely frustrating in a lot of ways, just the way we lose," Campbell said. "To see all the guys give a great effort, all the guys out there fighting, a lot of teams would have packed it in. But these guys fight to the end. There's no giving up."