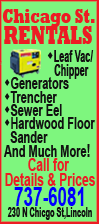 The Steelers' injured starting quarterback did, however, like what he saw from third-stringer Dennis Dixon.
"We are so proud of the way he played," Roethlisberger said of Dixon after the Baltimore Ravens beat Pittsburgh 20-17 in overtime Sunday night. "The Ravens found out what we've known all along: He's a very good quarterback."
Dixon threw a 33-yard touchdown pass to Santonio Holmes and ran for a score. But when forced to work overtime, Dixon's first turnover of the game -- an interception by rookie Paul Kruger -- set up the game-winning field goal by Billy Cundiff.
Roethlisberger was held out because of a concussion he received in a game against Kansas City one week earlier. He practiced for much of the week, but a decision was made Saturday to make him the third quarterback.
"I wanted to go out and play. But the doctors told me it wasn't a good decision," Roethlisberger said.
Because backup quarterback Charlie Batch broke his left wrist in a relief role against the Chiefs, the Steelers had no choice but to start Dixon, who had previously attempted only one pass in an NFL game over two seasons.
Dixon went 12 for 26 for 145 yards and one very costly interception.
"I feel it went very well, as far as an offense, as far as a whole," the former Oregon star said. "Unfortunately, we came up short."
Steelers coach Mike Tomlin said, "I like his demeanor throughout it all. He made some plays. I thought he represented himself relatively well."
The defending NFL champion Steelers (6-5) have lost three straight, their longest skid since a three-game run in 2006.
"We will not go gently," Tomlin said. "We won't go in a shell. We're going to go into attack mode, because that's what's required."
Down in the fourth quarter and in danger of falling below .500 for the first time this season, the Ravens (6-5) got back in the playoff picture with a much-needed win.
"It sets us up for a five-game season right now," running back Ray Rice said.
Playing in place of injured linebacker Terrell Suggs, Kruger picked off Dixon's pass and returned it 26 yards to the Pittsburgh 28. Six plays later, Cundiff kicked a 29-yard field goal with 6:42 left in overtime.
"To be a part of that victory is huge for me," said Kruger, a rookie playing in only his fourth game. "It was a designed blitz. I was the dropper. I just happened to be at the right place at the right time."
Dixon said, "It was a situation where they were disguising the blitz throughout the whole game. We saw it. I basically tried to trust my instincts. The guy made a good play."