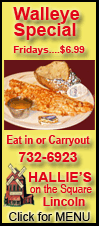 During halftime of Saturday night's championship game of the Eaton Electrical Round Robin Tournament, the LCHS pom squad took to the floor. One of the songs included in their performance piece was "There's Going to Be a Heartache Tonight." I leaned over to my broadcast partner, Tom Larey, and noted that I hoped the song didn't prove prophetic. Well, it did.

Top-ranked Champaign Centennial proved their lofty preseason ranking with a 46-37 win over No. 2 Lincoln to run their Thanksgiving tournament winning streak to 12 and capture their second straight crown at Lincoln.
What was Lincoln's biggest obstacle? Was it Centennial's size, the fatigue of five games over six days, including three in 24 hours, or a myriad of other possibilities that left the Railers at 4-1 to begin the season?
Overall, it was a combination of a lot of things, but for now, the main reason is that Centennial has Lincoln's number and is the better team. Does that mean this version of the Chargers is unstoppable?
No, not at all. However, the Railers used only six players on Saturday night and there was just too much Rayvonte Rice for Centennial.
As Lincoln coach Neil Alexander put it: "Well, they can have this one. We'll take the one in March," a reference to a possible matchup for both teams on the way to Peoria and state tournament play.

During the past few years, Railer Nation has grown accustomed to the runs that the Railers will go on. Defense into offense, quick strikes that either put teams down or put them away. Well, the Chargers returned the favor as an early first-quarter run and late fourth-quarter run combined for a 20-0 advantage that Lincoln could not come back from.

After an early 3 from Rayvonte Rice, Brant Coyne's 3 from the corner tied it. From there, the first quarter belonged to Centennial. Rice and Jeff Johnson combined for 14 points as they jumped out to an early 19-8 advantage. Lincoln was held to Coyne's 3, with the other five coming from senior Ben Brackney. It was not a case of Centennial shutting the Railers down. It was more of Lincoln taking shots, sometimes not good ones, and suffering the consequences of the quick looks at the basket.

Lincoln made their one big run during the second quarter, scoring seven in a row to draw within 23-19. The defense played better, holding Centennial to only six points. Part of that was the decision by Centennial coach Tim Lavin to spread the court and hold the ball, willing to wait 50 to 60 seconds for open looks by Rayvonte Rice.
On this night, though, it was the Lincoln offense that let them down. As in games from earlier in the week, the Railers were settling for the first look, not the best look. Sometimes, the quick attempts at 3s resulted in easy run-out baskets for the opponents.
At this point in the season, Lincoln's main offensive options rest with Brackney, Jordan Nelson and Nathaniel Smith. That trio had only 14 points at the half, with Brackney scoring 12. Nelson was held to a single layup, while Smith was shut out. Both Nelson and Smith had shots that were in and out, rolled off the rim, even missed free throw attempts. Aside from those three, Coyne was the only other Railer in the book, with five, and Lincoln trailed 25-19.

In the third quarter, only 11 points were scored (Lincoln six, Centennial five). Lincoln's only field goals were 3s, one each from Smith and Brackney. The capacity crowd at Roy S. Anderson kept waiting for that one moment to erupt, but it never came.

Starting the fourth, Centennial scored the first basket to extend the lead to 32-25. With their ability to hold the ball and run the clock, a lead any bigger could prove impossible for the Railers to come back. The Railers mounted their last gasp with a Coyne basket, followed by a turnover and bucket from Nelson that brought the Railers to within three at 32-29. A free throw from Rice pushed the lead back to four, and when Nelson scored again, Lincoln was as close as they had been in quite some time at 33-31.
Unfortunately, it was as close as they would get for the night. Centennial, and their ability to explode offensively, blitzed the Railers with 11 straight points and the game was over.

Nelson, who struggled from 3-point range all night, finally connected in the final minute for two from long range, but it was not enough as Centennial won the night and proved why they, at this point, are the No. 1 team in the state.

Sometimes the stats can muddy the picture of what happened in a game. Not this one. Centennial shot 56 percent for the game, while the Railers connected on only 36 percent, including 7 of 24 from 3-point range.
The Chargers owned the rebounding margin 30-13 and seemed in control the entire night. The Railers were led in scoring by Brackney with 15 points. Nelson finished with 12, including 10 in the fourth quarter. Coyne played well, scoring seven points, and Smith added three.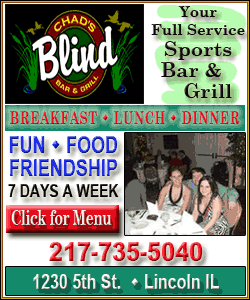 As for the game earlier in the day, it took the Railers awhile to shake Rochester, but a 20-6 run to end the first half put the game out of reach as Lincoln defeated their future conference mates 69-47.
The biggest goal of the early game was to get those players who had been on the court the entire week some rest. Nelson, Brackney and Smith all played less than 20 minutes, far different from the 32 minutes they had been playing.
Even though he played mostly just the first half, Nelson led with 19 points, all in the first half. Brackney added 15 points and Smith was in double figures with 11. Hayden Cosby played a great game, especially on the defensive end, and contributed seven points, seven assists and four steals. Cameron Turner and Brandon Miller each hit two from long range to score six points each. Steven Green added four off the bench, while Reuben Bowlby added one.

The Railers finally get a chance to rest, as their next game will be Friday night at home against Jacksonville to open the conference season. As always, check in with Lincoln Daily News for the latest on the Railers and for a recap on Saturday.
___

LINCOLN (37)

Brackney 5-16, 2-2 15, Nelson 5-12 0-1 12, Coyne 3-5 0-0 7, Smith 1-4 0-2 3, Kirby 0-1 0-0 0, Turner 0-1 0-0 0. Team 14-39 2-5 37.
3-point field goals 7-24 (Brackney 3-9, Nelson 2-9, Smith 1-2, Coyne 1-3, Turner 0-1).
Rebounds 13 (Brackney 4), assists 9 (4 tied with 2), steals 5 (Nelson 2), turnovers 1.

Centennial (46)

Rice 27, Johnson 8, O'Neil 5, Piper 4, Mihm 2. Team 19-34 3-4 46.
3-point field goals 5-11.
Rebounds 30, assists 11, steals 0, turnovers 9.

Scoring by quarter:

Lincoln 8-11-6-12
Centennial 19-6-5-16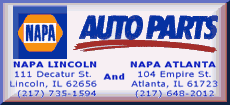 ___

LINCOLN (69)

Nelson 6-13 1-2 19, Brackney 6-11 2-3 15, Smith 4-6 1-1 11, Cosby 3-4 1-1 7, Turner 2-3 0-0 6, Miller 2-5 0-0 6, Green 1-1 2-3 4, Bowlby 0-2 1-2 1, Coyne 0-0 0-0 0, Kirby 0-2 0-0 0. Team 24-47 8-12 69.
3-point field goals 13-27 (Nelson 6-11, Smith 2-2, Turner 2-3, Miller 2-5, Brackney 1-4, Kirby 0-1, Cosby 0-1).
Rebounds 22 (Bowlby 5), assists 17 (Cosby 7), steals 10 (Cosby 4), turnovers 6.
Rochester (47)

McMinn 14, Carlson 12, Ward 8, Nolen 6, Renshaw 4, Pethy 3. Team 17-37 5-5 47.
3-point field goals 8-20.
Rebounds 23, assists 8, steals 2, turnovers 16.

Scoring by quarter:

Lincoln 21-22-14-12
Rochester 12-11-9-15

Other notes:

Named to the all-tournament team were Lincoln's Ben Brackney and Jordan Nelson, Centennial's Rayvonte Rice, Belleville Althoff's Alex Mumphard and Carson Sonnenberg, Danville's D'Lando Carter and Joey Robinson, and Cahokia's Jarrion Norris.

Final standings: Centennial 5-0, Lincoln 4-1, Althoff 3-2, Danville 2-3, Cahokia 1-4, Rochester 0-5.

Look for more information later this week with other notes and tidbits from this year's tournament