Cardinals NL Central kings again
Next up: a date with the Los Angeles Dodgers
By Jeff Mayfield
Send a link to a friend
[October 07, 2009] I never saw it coming. In fact, I told you so right here in the annals of the LDN. On paper it just appeared that the Chicago Cubs were a better team. And as I continued to say that early in the season, I never could've guessed the injuries that would befall the Cubbies.
I also never could've guessed that the Redbirds would actually open the vault buried beneath Busch Stadium and spend some money to attract the likes of John Smoltz, Julio Lugo, Mark DeRosa and Matt Holliday. Oh, I cried for it. Longtime loyal readers of this fine publication will tell you that I have been a very loud proponent of both offseason and midseason acquisitions to enhance our lineups.

The problem is... there are usually NO deals. I have to say that when I went home for lunch one day and read that the Cards had actually traded for Matt Holliday, I literally fell off my chair. Now, I'm not gonna say that St. Louis would never have made the playoffs without him, but I will put it this way: They would never be playing in Los Angeles this week if not for making the deal. You can read that any way you want to.

Holliday has been absolutely sick! I knew he was good and said so several times in my columns. That's why I wanted him! However, even I didn't do him justice. He was killer! It's been a long while since I've seen a player in a sport just come into a situation and just dominate it and completely take it over like Matt Holliday has done for St. Louis. He has been amazing. You want to walk Pujols in front of him or pitch around Sir Albert? Be our guest... and watch Holliday crush a ball into the gap. I actually felt sorry for NL stadium walls when this guy had a bat in his hands.

Whatever... The Cards somehow won the NL Central when virtually no one had them even being a threat. Our own Greg Taylor, who was stung by the Cubbies' downward spiral, said that he would vote Cards skipper Tony La Russa the manager of the year. As much as Greg dislikes La Russa, that should tell you all you need to know about the superb job the skipper did this year guiding the Birds into the playoffs.

Now comes the hard part. I think it will be very difficult to beat everyone's darlings, the LA Dodgers, since they have the home-field advantage. The other thing that works against the Cardinals is that they have enjoyed some success against LA in years past. In other words, the law of averages should be in LA's favor. And lastly, I think our hopes are long because now we have to face one of the best minds in baseball, that of Joe Torre (who of course has a Cardinal pedigree as well).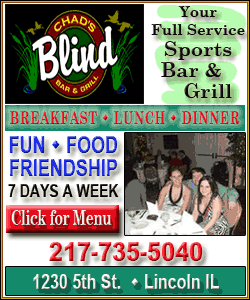 It may well come down to our Cardinal aces, Mr. Chris Carpenter and Mr. Adam Wainwright. These two have been fighting for the Cy Young Award all year with San Francisco Giant stalwart Tim Lincecum. IF they can continue to throw BBs at the Dodger hitters, then I like our chances. IF they can't, it could be a short series for the good guys in red! The Dodgers have a slew of their own good hurlers, and they will battle the Cards perhaps in a tougher way than we have seen all year.
It could also come down to our bullpen. Earlier in the year, it was lights out. Especially with the emergence of closer Ryan Franklin. However, he got scuffed up a little bit in September, and I'm not sure he's back to his old self just yet. I sure hope he is because if he gets back there... I like our chances.
I also like our chances if Manny Ramirez stays in the funk that he has been in of late. If he is a non-factor, that could go a long way toward a longer Cardinal postseason. Another guy that scares me on the Dodger Blue crew is Andre Ethier. He seems to wear us out.
And of course if we don't hit the ball ourselves, it will be an early exit. Over the last several weeks of the season the Cards were shut out five times and scored two runs or less 10 times. If they revert back to that, they will be joining the winter cruise earlier than expected.
I have always loved October baseball. I like it a lot more when the Cardinals are playing for all the marbles. Maybe we'll be rewarded with another fall to remember. But even if we're not, it's been a heck of a year!
[By JEFF MAYFIELD]
Respond to the writer at jeffmayfield@centralwired.com.