Lincoln Daily News
welcomes letters of appreciation, information and opinion on matters pertaining to the community.
As a community we need to be able to talk openly about matters that affect the quality of our lives. The most effective and least offensive manner to get your point across is to stick to the issue and refrain from commenting on another person's opinion. Letters that deviate from focusing on the issue may be rejected or edited and marked as such.
.
You may also send your letters by e-mail to ldneditor@lincolndailynews.com
or by U.S. postal mail:
Letters to the Editor
Lincoln Daily News
601 Keokuk St.
Lincoln, IL 62656
Letters must include the writer's name, telephone number, and postal address or e-mail address (we will not publish address or phone number information). Lincoln Daily News reserves the right to edit letters to reduce their size or to correct obvious errors. Lincoln Daily News reserves the right to reject any letter for any reason. Lincoln Daily News will publish as many acceptable letters as space allows.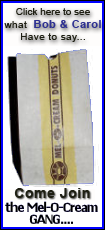 To the editor:

In 2005, Logan County withdrew 7 million gallons of water per day from the Mahomet Aquifer. More water will be needed in the future.

The Mahomet Aquifer is a precious water resource that Logan County shares with other counties. The aquifer is a thick layer of sand and gravel some 200 feet below the surface, filling an old bedrock valley extending from the Indiana border across to the Illinois River. Groundwater is stored under pressure in pore spaces between sand grains.

Near the center of pumping in Champaign County, elevations of water levels in wells have decreased by up to 100 feet since the 1930s.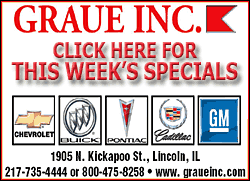 In June, a Regional Water Supply Planning Committee issued a report that is a product of a three-year pilot study to implement an executive order issued by the governor. The pilot study was organized by the Mahomet Aquifer Consortium through a grant from the Illinois Department of Natural Resources.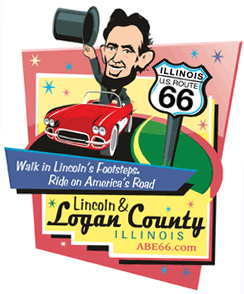 The Mahomet Aquifer Consortium is a grass-roots committee representing diverse interest groups in Logan County and 14 other counties. The report examines water demand and water supply information to 2050 and develops a regional plan with recommendations.
The Regional Water Supply Planning Committee calls for all communities and industries to share the management of water resources and protect the environment. I invite you to become a member of the Mahomet Aquifer Consortium and help shape your future.
Reports and contact information are available at http://www.rwspc.org/.
Susan J. Adams, Mahomet Aquifer Consortium member and vice chair of the Illinois Water Authority Association.
[Posted October 10, 2009]