The Red Sox intentionally walked Torii Hunter with runners on second and third to bring up Guerrero, a star who had long been waiting for a big October hit. And he came through against Papelbon, who had never before allowed a run in the postseason.
"That's the biggest hit he's had," Angels manager Mike Scioscia said. "I think the way we did it, in a sweep, in Game 3 with two out in the ninth, gives us momentum."
The Angels open their first ALCS since 2005 on Friday against either the New York Yankees or Minnesota. The Yankees led that series 2-0 going into Game 3 Sunday night.
Los Angeles trailed 5-1 early, was behind 5-2 after seven innings and still down 6-4 when Papelbon retired the first two batters of the ninth. Erick Aybar singled on a two-strike pitch, Chone Figgins walked and Bobby Abreu singled in one run -- the first postseason run Papelbon had allowed in 27 innings.
After Hunter was walked intentionally, Guerrero, who had one RBI in his previous 19 postseason games, singled sharply to center on the first pitch as Figgins and Abreu raced home.
Major league saves leader Brian Fuentes pitched a perfect ninth for Los Angeles. Dustin Pedroia popped it up to Aybar for the final out, with the shortstop pumping his right arm even as he tracked the ball with his left.
The AL West champion Angels came streaming out of the dugout. Jered Weaver joined his teammates on-field waving the jersey of Nick Adenhart, who was killed in an April car crash with a man who has been charged with drunken driving.
The crowd that just one inning earlier had been primed for a celebration quietly filed out of Fenway Park for the last time in 2009, having seen the wild-card Red Sox beaten.
The Red Sox had won 12 of 13 postseason games against the Angels heading into the series, including an 11-game winning streak that dated back to Dave Henderson's homer off Donnie Moore in the 1986 ALCS -- Hendu's shot in Game 5 sent the Red Sox to a win by the same 7-6 score.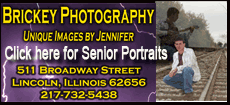 Henderson, not coincidentally, threw out the ceremonial first pitch on Sunday, even adding a little jump and twist like the one he did after he helped propel Boston to within one strike of the '86 World Series title.
Boston didn't win it that year, but they ended their 86-year championship drought in 2004 after sweeping Los Angeles in the first round. The Red Sox swept out the Angels again in '07 en route to a second title, and beat them in four games last year before losing to the Tampa Bay in the ALCS.
Darren Oliver earned the victory after getting one out in relief, and Papelbon took his first career postseason loss. The Red Sox closer had converted seven of his previous eight postseason save opportunities.
But after Billy Wagner put two on with two out in the eighth, the Red Sox were forced to bring Papelbon in with a 5-2 lead. He gave up a two-run single to Juan Rivera that made 5-4 before picking pinch-runner Reggie Willits off first base.