In a game that started with temperatures near freezing and ended past midnight, the defending World Series champs took a 2-1 lead in the best-of-five series. They can wrap it up Monday when they send Game 1 winner Cliff Lee against Rockies ace Ubaldo Jimenez.
The save was surely sweet redemption for Lidge. He converted all 48 save chances last year, capped when he struck out Tampa Bay's Eric Hinske in Game 5 to clinch the Phillies' World Series title. But he lost his perfect touch this season -- he led the majors with 11 blown saves, went 0-8 with a 7.21 ERA and briefly lost his job in September.
"When the postseason starts, it's a completely clean slate," said Lidge, who is from Denver. "It's definitely a treat to be able to play here right now, get a chance to pitch in front of family and friends."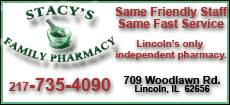 After Rollins led off the ninth with a single and moved up on Shane Victorino's sacrifice bunt, Chase Utley hit an infield single to put runners at the corners.
The ball appeared to hit Utley's left leg while he was still in the batter's box and should have been ruled a foul ball, but home plate umpire Jerry Meals didn't call the ball dead.
Umpires have had a rocky first week of the playoffs, including an admitted missed call in the eighth inning of Game 2 of the Yankees and Twins series.
But Lidge retired pinch-hitter Brad Hawpe before walking Carlos Gonzalez, who swiped second.
Jason Giambi, pinch-hitting for Dexter Fowler, fouled out to third baseman Pedro Feliz before Todd Helton walked, bringing up Tulowitzki.
The Rockies' cleanup hitter has excelled in these situations this season, but not tonight. He flied out meekly to left to end it. Tulowitzki slammed his bat to the ground with both hands when he lifted the routine fly, then flung down his helmet once it was caught.
The temperature when Rockies right-hander Jason Hammel threw his first pitch at 8:08 p.m. was a crisp 35 degrees, tying the record low set when Cleveland hosted Florida in Game 4 of the 1997 World Series. Phillies manager Charlie Manuel was the Indians' hitting coach.
It was so chilly the players' breaths swirled around them like smoke. The high Sunday at Coors Field was only 36 degrees, a far cry from the 50 that forecasters expected, and the mercury quickly dipped into the 20s for the rest of the night.
At least there was none of the icy mist, bitter wind, freezing rain and snow that blanketed the downtown Denver ballpark a day earlier, when the gametime temperature would have been 26 degrees.
"That might have been difficult for the Broncos to play in that yesterday, much less a baseball game," Rockies manager Jim Tracy said.
Players and coaches looked like they were dressed for a day on the slopes, not a night at the ballpark, donning ski caps and extra gear to stay warm and dry, and they huddled by heaters and on warmed benches in the dugouts and bullpens.
Fans arrived at Coors Field looking like they had just come from the Broncos-Patriots game, and some of them had, toting thick blankets and winter gear, including some in ski masks and snow pants.
With the game pushed back a day, Manuel ditched plans to give 37-year-old right-hander Pedro Martinez his first postseason start in five years and went with rookie left-hander J.A. Happ instead. That neutralized the Rockies' most potent lineup, sending third baseman Ian Stewart and Smith to the bench.