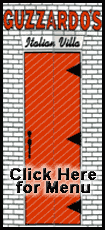 He surged past Juan Pablo Montoya, easily survived a late challenge from Hendrick Motorsports teammate Jeff Gordon and took over the series points lead with six races remaining in a performance that's becoming routine this time of year.
"What else can you say? They're the best out there," Gordon said. "They've won the last three championships. They're going to be hard to beat for this one. Really, unless they make a mistake, I don't see how they lose it."
Johnson's fourth win at the 2-mile oval gives him a 12-point lead over Mark Martin heading into Saturday night's race at Charlotte. The victory was his fifth of the season, 45th of his career and 16th during the Chase.
The native Californian did his best to savor it. He enjoyed an uncharacteristically drawn-out postrace celebration at a track he loves, one that took so long he needed to be reminded to go to Victory Lane.
Juan Pablo Montoya was third, his fourth straight top-five finish since the Chase began. Yet he's failed to make up any ground on the Chase leader. He started the playoffs 40 points behind Martin, now finds himself trailing Johnson by 58.
"We have four or five in a row and I've been losing points to the leader," Montoya said. "(You're not) going to make any points on anybody. Everybody that runs good is going to be there. You just got to make sure you don't lose any."
While Johnson surged, several Chase contenders stumbled. Denny Hamlin, Kasey Kahne, Greg Biffle and Brian Vickers all saw their Chase hopes likely evaporate for good.
Hamlin was leading with 60 laps to go when he collided with Montoya on a restart. Hamlin spun into a barrier at the end of pit road and quickly drove his No. 11 Toyota back to the garage. He attempted to get back on the track after missing 25 laps but was black-flagged for not reaching minimum speed.
"I made a rookie mistake," said Hamlin, who finished 37th and fell from sixth to ninth in the points race. "I thought I was clear and I misjudged it. I got to apologize to the team. They deserve better than that."
Kahne and Biffle didn't fare much better. After a debris caution bunched up the field for another restart, Kahne and Biffle collided with about 15 laps to go. The contact started when fellow Chaser Kurt Busch scraped the wall and the aftermath sent Biffle into Kahne. The two slid across the infield grass. Biffle ended up 20th while Kahne slid to 34th.
"NASCAR threw a debris caution for no debris," the frustrated Kahne said. "We had a bad race to get a caution to put a show on for the fans."