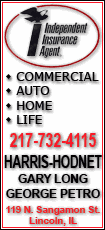 There was little relief from Sunday night's biting cold for Game 3 of the NL division series between Philadelphia and Colorado. It was so chilly the players' breaths swirled around them like smoke.
The game-time temperature was 35 degrees, tying the record set when Cleveland hosted Florida in Game 4 of the 1997 World Series.
The majority of the Phillies and Rockies dressed as if they were hitting the ski slopes, wearing stocking caps, gloves and hooded sweatshirts as they lined up for pregame introductions.
Philadelphia's Rollins wore a cap underneath his hat to cover his ears. The umpires came out wearing heavy jackets zipped to their chins and gloves. In the stands, the fans were dressed in layers as well, parkas and scarves in abundance.
Really, nothing worked.
It was just that cold.
Phillies outfielder Shane Victorino, from Wailuku, Hawaii, bucked the bundled-up trend, dressing as if it were a day at the beach. He vowed to wear short sleeves after batting practice and lived up to his promise, donning a modified short-sleeved shirt.
"I wanted to see how it felt. It felt good so I'll be out there without sleeves," said Victorino, who did have a sleeve covering his right arm.
He wasn't alone. Philadelphia rookie pitcher J.A. Happ also went without sleeves.
The climate could've been worse -- at least the snow flurries and icy mist have cleared out.
The snowstorm that blew through the Mile High City on Saturday brought bone-chilling temperatures and led to the Phillies and Rockies getting postponed. The series is tied at one game each.
"There's no precipitation, just a cold and damp feeling," said Carl Burroughs, a hydrometeorological technician with the National Weather Service.
By game's end, the temperature was expected to plummet into the mid 20s.
Good thing the dugouts are heated. At least, Phillies manager Charlie Manuel hoped his team had that same luxury as the Rockies.
"As far as warmers in the dugout, Rockies got 'em, we better have 'em," said Manuel, who was the hitting coach for the Indians in the previous low-temp game.
They do, and extra heaters, too.
Still, Manuel didn't think the cool conditions would be much of a factor once the game started.