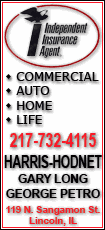 The International team tried all week to keep it close. It had no chance in the final round of singles.
British Open champion Stewart Cink put the first point on the board by overwhelming Adam Scott, while Sean O'Hair and Anthony Kim followed with big victories of their own.
Woods went 5-0 for the week, joining Mark O'Meara and Shigeki Maruyama as the only players to win all five matches in the Presidents Cup. Woods now has 18 victories, the most of any player in this event.
"Did it really?" Woods said, when told by NBC Sports that his point clinched the cup. "I was trying to get my point. I was 5 up trying to make it 6. I didn't look at any boards. I just kept my head down."
U.S. captain Fred Couples was the first to greet Woods with a hug.
When he was appointed captain, Couples called Woods and jokingly asked for a big favor: Make the team so Couples wouldn't have to waste a captain's pick on him. What he didn't tell Woods were the expectations Couples had for him at Harding Park.
"I needed him -- this is going to sound stupid -- to go 5-0," Couples said.
Woods won all four of his team matches with Steve Stricker, who lost to Geoff Ogilvy in singles. After falling behind early in singles, Woods poured in putts and never gave Yang a chance. It was quite a change from August at Hazeltine, where Yang shocked the golfing world by rallying from two shots behind in the final round to beat Woods in the PGA Championship.