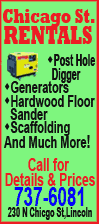 Manning tossed touchdown passes of 30 yards to Mario Manningham and 9 yards to first-round draft pick Hakeem Nicks. He finished 8 of 10 for 173 yards before donning a baseball cap late in the second quarter for a well-deserved rest on a day the Giants gained 483 yards in total offense.
Backup halfback Ahmad Bradshaw ran for 110 yards and scored on runs of 1 and 9 yards. David Carr, who replaced Manning, scored on a 12-yard scramble and Lawrence Tynes added three field goals.
Oakland quarterback JaMarcus Russell lost three fumbles and was sacked six times as the Raiders' league-worst offense was limited to 124 yards. Russell was 8 of 13 for 100 yards.
Michael Bush scored on a 5-yard touchdown run, a drive set up when the Giants' Sinorice Moss fumbled on a punt return at his 15.
Manning's availability was the Giants' biggest concern all week against Oakland (1-4). He sustained a painful injury to his right heel in the win over Kanas City last weekend. The 2008 Super Bowl MVP missed two days of practice and then took half the snaps Friday, giving the indication he would go on Sunday.
Two hours before the game, Manning was on the field warming up and he showed no ill effects of his injury.
Any doubts were answered on the first play from scrimmage when he made a play-action fake and hit tight end Darcy Johnson for 9 yards.