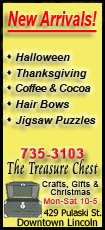 The lopsided score allowed Michael Vick to take extra snaps in the fourth quarter. He completed his first pass in 33 months and had an 11-yard run.
The Eagles (3-1) improved to 11-0 after a bye week under coach Andy Reid.
The Buccaneers (0-5) remain winless under new coach Raheem Morris and extended their losing to streak to nine games, dating to an 0-4 December that cost them a playoff spot last year.
McNabb was injured running for a score in the season opener at Carolina. He sat out the next two games while Kevin Kolb became the first quarterback to throw for 300 yards in his first two career starts.
McNabb didn't hesitate to run, scrambling for 13 yards on his first play from scrimmage. On the next one, he fired a perfect 51-yard TD pass to Maclin to give the Eagles a 7-0 lead.
The Buccaneers were never really in it after that.
Josh Johnson tossed two TD passes to Kellen Winslow for Tampa.
After losing a defensive touchdown on a reversal -- Johnson was ruled down following a fumble on fourth-and-1 before Akeem Jordan stripped him and ran it back 76 yards -- the Eagles' offense made up for it.
McNabb tossed passes of 38 yards to Brent Celek and 17 yards to Maclin, setting up a 20-yard TD pass to Leonard Weaver that made it 14-0.
But the Buccaneers answered with a five-play, 80-yard drive to cut it to 14-7. Johnson connected with Antonio Bryant for 31 yards on the first play and fired a 9-yard TD pass to Winslow over the middle.
The Eagles needed just two plays to go up 21-7. McNabb scrambled for 17 yards before throwing a 40-yard TD pass to Maclin in traffic
Asante Samuel set up the next score with his second interception and a zigzagging, 15-yard return to the Buccaneers 27. Westbrook caught a 20-yard pass and ran in from the 7 to make it 28-7.