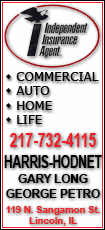 While everyone was talking about Alex Rodriguez's breakthrough playoff performance, the New York Yankees got three strong starts in a row during their first-round sweep of Minnesota. And that sort of pitching is probably the key to building a run through October.
"We're good enough to get through this first round," Derek Jeter said. "But it's only going to get more difficult."
The three-game whitewash gave the Yankees a chance to line up their rotation for the AL championship series. They'll host the Los Angeles Angels in Game 1 on Friday night, sending a well-rested Sabathia to the mound with Burnett and Pettitte waiting behind him.
"People can say whatever they want about home runs and big hits. I mean, if you don't pitch and you don't defend, you're not going to win," said Rodriguez, who stopped a string of playoff failures with a huge series against the Twins.
So far, Yankees newcomers Sabathia and Burnett are paying off on their colossal contracts -- 12 years and $243.5 million combined.
Oh, and Pettitte can still pitch, too.
All three starters went at least six innings against the Twins, each allowing only one earned run.
"The story of this series has been CC Sabathia, A.J. Burnett and Andy Pettitte. All three of them were fantastic," Rodriguez said. "You throw on some good at-bats, you throw on some big clutch hits at the end, but only because of their great performance did we have an opportunity to do well."
The 37-year-old Pettitte won the clincher Sunday night, yielding three hits and striking out seven in 6 1-3 innings before manager Joe Girardi pulled him for Joba Chamberlain. Pettitte's 15th postseason win tied him with John Smoltz for the most in major league history.
"Andy was awesome," Girardi said.
None of the Yankees starters had career years, but with the highest-scoring team in the majors they didn't need to. Chien-Ming Wang got hit hard before season-ending shoulder surgery. Chamberlain, who moved back to the bullpen against Minnesota, was a mediocre starter during the regular season.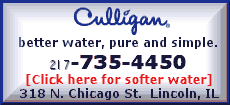 Sabathia, Burnett and Pettitte form a fine trio, though. The relievers have delivered, too, with Mariano Rivera finishing things off in familiar fashion.
"Once you see it, then you understand why pitching is so important -- especially now," catcher Jorge Posada said.
It was a big reason the Yankees didn't even reach the playoffs last fall, extending their quest by another year to win their first World Series title since 2000. They haven't won a pennant since 2003, and this is their first appearance in the ALCS since 2004.
The Angels have eliminated the Yankees twice this decade, in the division series in 2002 on their way to winning the World Series and again in the first round in 2005. The Angels have plenty of starting pitching themselves, which should make for a tight series.
This time it'll be a best-of-seven instead of a best-of-five. The teams split the season series 5-all.
"Home-field advantage is going to help a little bit," Posada said. "I think that's the key to this series."