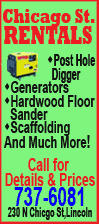 Newcomer Braylon Edwards gave the Jets a big boost, and two fake punts fooled the Dolphins. But they gained 110 yards with the wildcat, which was instrumental in three touchdown drives, including the last one.
Starting from their own 30-yard line with 5:05 left and trailing 27-24, Miami drove 70 yards in 13 plays for the winning score. The march included four wildcat plays for 25 yards, and Brown fell into the end zone on the last with 6 seconds to go.
The Dolphins (2-3) climbed back into the AFC East race after losing their first three games. The Jets (3-2) fell into a tie with New England for first place and have lost two straight.
The lead changed hands five times in the fourth quarter as the game became a shootout reminiscent of the Dolphins' Dan Marino days. Filling that role just fine was Chad Henne.
In only his second NFL start, Henne completed 20 of 26 for 241 yards and two touchdowns. He threw deep to Ted Ginn Jr. for a 53-yard score to give Miami a 24-20 lead with 10:10 left.
The Jets kept answering with Edwards, acquired in a trade with Cleveland a week ago. He caught one scoring pass and set up New York's other two touchdowns. The Jets also fooled Miami with fake punts twice to set up a TD and a field goal.
The Dolphins' trickery came via the wildcat, which they ran 16 times. On the game's opening drive, Miami threw out of the wildcat for the first time this season, and Brown connected with tight end Anthony Fasano for a 21-yard gain. Ricky Williams then ran for 18 yards from the wildcat, and Brown scored on a 1-yard plunge on third down to cap a 7 1/2-minute drive.
The Dolphins used the wildcat five times in a touchdown drive that consumed nearly 9 minutes of the second half. They relied on ball control for much of the game but also showed a newfound ability to strike quickly.
Ginn beat Darrelle Revis and two other Jets deep, catching Henne's long pass just before crossing the goal line. It was a rare long gain by the Dolphins, who came into the game with only two completions of 20 yards or more to wide receivers.