"I remember we were in the huddle and a lot of the guys were reminding each other: Remember, let's do this for Zimmer," defensive lineman Domata Peko said. "He's going through a tough time now, and let's do it for him. That helped us push ourselves even more to get this victory."
The Bengals (4-1) took sole possession of first place in the AFC North by beating the Ravens, then gave the game ball to Zimmer in a locker room full of men blinking back tears. A day later, that was still the moment on their minds.
"Very emotional," coach Marvin Lewis said Monday. "Obviously it's a big win on the road in the division, but that was second to the Zimmer family. We know what Mike had to be going through and thinking about in the quiet times prior to the game and I'm sure right afterward, and maybe at times within. So I think it was second to that."
Zimmer found his wife unresponsive when he got home after practice on Thursday night. The death shocked the entire team, especially those who have known the couple for years. Zimmer was the Cowboys' defensive coordinator from 2000-06, moved to Atlanta for a year and joined the Bengals before last season.
Safety Roy Williams was drafted by Dallas in 2002 and got to know Vikki Zimmer's kindness in Dallas.
"She was always sending me notes, making sure I'm OK," Williams said. "She will be missed. When coach (Jay) Hayes called me and told me about coach going into the house and finding her dead, I was in shock. Thursday night and Friday night, I probably got one or two hours of sleep every night. It hit home. It makes you just think about life and how precious it is."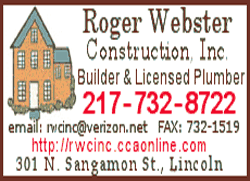 Vikki Zimmer had a tradition of baking treats for the defensive players on Mondays after a victory. Those who weren't watching their weight enjoyed them in Zimmer's presence. Others had to sneak them.
"She made some brownies that had marshmallow frosting on them," Williams said. "I didn't have them when Zim was around, but when he left the room, a couple days later, I had them after the Cleveland game and man, they were still good.
"She'll be missed for many reasons, not just the snacks -- the spirit that she had and the encouraging notes and all the inspirational stuff."
The Bengals let Zimmer decide whether he wanted to coach the game on Sunday or stay in Cincinnati and spend time with his family. Zimmer told the team that his wife would have wanted him to coach, so he was on the flight to Baltimore, accompanied by his father, his son and one of his daughters.
The players were impressed by how Zimmer carried himself.