Brad Lidge, bouncing back from a rugged regular season, earned his second consecutive save by again retiring cleanup batter Troy Tulowitzki with runners at first and second for the final out.
Tulowitzki, who flied out to end Game 3, struck out this time and the Phillies celebrated on the infield at chilly Coors Field before retreating to the clubhouse to spray champagne.
Next, the World Series champions play Thursday night against Los Angeles at Dodger Stadium in an NLCS rematch from last season. This marked the fourth straight year that none of baseball's first-round series went to a winner-take-all Game 5.
"These couple of games have been kind of character builders," Howard said. "This is just step two of where we're trying to get to."
After Dexter Fowler's hurdle of Utley sparked Colorado's three-run rally in the eighth, Howard and the Phillies responded with a three-run rally of their own against closer Huston Street.
Street was 35 of 37 on save chances this season, but took the loss in Game 3 when he allowed Howard's tiebreaking sacrifice fly in the ninth. He came in again to face the Phillies, and trouble followed.
Jimmy Rollins singled with one out and Utley drew a two-out walk on a full count. Howard tied it with two strikes when he doubled to the right-field wall. Werth followed with a soft single to right-center.
"We were a strike away from making a trip to Philadelphia," lamented Rockies manager Jim Tracy, who went 74-42 after taking over when Clint Hurdle was fired May 29.
The Phillies, the NL's best road team, swept both games at Coors Field, where the wild-card Rockies went 44-17 under Tracy's tutelage.
It appeared the Rockies would send the series back to Philadelphia when Yorvit Torrealba's two-run double broke a 2-all tie in the eighth. That came after Fowler scored the tying run on pinch-hitter Jason Giambi's two-out single.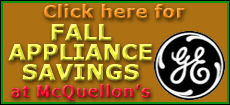 Fowler hurdled Utley, who stepped into the basepath to field Todd Helton's slow grounder, and his quick flip to second base was wide right and mishandled for an error by Rollins.
That put two on for Tulowitzki, and Ryan Madson relieved starter Cliff Lee in a double-switch that also brought in left fielder Ben Francisco to replace Raul Ibanez.
It paid an immediate dividend when Francisco raced in and made a diving catch of Tulowitzki's bloop to left for the second out. But Francisco couldn't get to Giambi's single fast enough to keep Fowler from scoring the tying run from second base.
Then, Torrealba sent a two-run double to right-center for a 4-2 Rockies lead.
"No one got rattled and no one was worried," Werth said. "Going back to '07, we got swept by the Rockies and I think everybody learned a lesson. Everybody knew what we had to do."
The Phillies led the National League in homers for the second straight season with a franchise-record 224 but they had only gone deep twice in this series before Shane Victorino sent a 99 mph fastball from Ubaldo Jimenez into the Rockies' bullpen in the first. Werth sent an 85 mph changeup into the Phillies' bullpen next door in the sixth for a 2-0 lead.