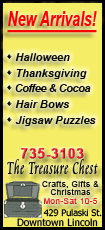 The University of Michigan said Monday that bags of any size won't be allowed in the stadium for the four remaining home games. The same restriction was in place at Michigan's last home game, Sept. 26 against Indiana.
Exceptions will be made for medical equipment and medicine with written permission from a medical professional.
The school said in a statement that no specific threats have been made against the stadium. But banning all bags was deemed "appropriate" after consulting with athletic staff and federal officials.
The Wolverines (4-2) will host Delaware State (1-3) on Saturday.