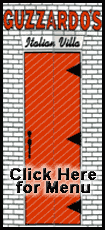 Tom Logano confronted Biffle at the end of Saturday's Nationwide race -- a race his son won -- after Biffle nudged Joey Logano into the wall while passing for the lead on lap 50.
Biffle hinted at the maneuver shortly before it happened, a move that apparently angered the elder Logano. While his son celebrated in Victory Lane, Tom Logano approached Biffle's car as he pulled off the track and made at least one hand gesture during a short verbal confrontation.
A NASCAR official then pulled Logano's credential. He met with both Nationwide and Sprint Cup series officials following the incident, NASCAR spokesman Ramsey Poston said.
Tom Logano was able to attend the race after applying for a single-event pass. He had the pass tucked into his shirt pocket while talking to Joey shortly before the race but had no comment on the incident as he made his way to a viewing box above pit road.
Joe Gibbs Racing president J.D. Gibbs said Tom Logano was apologetic while talking to team officials.
"There was an issue on pit road and NASCAR addressed it," Gibbs said. "He went and talked to the guy at NASCAR (Joe Balash) yesterday. When I talked to him, he was contrite and apologetic and he said he messed up on it."
There was no drama between the two camps during Sunday's race even though they were side-by-side in the pit box.
Joey Logano finished 14th, while Biffle was 20th after a late collision with Kasey Kahne.
___
BUSCH SIDELINED: Kyle Busch's tough 2009 season can't seem to end fast enough.
First he didn't make the Chase, then Sunday, he left the race after just 61 laps due to the flu.
Busch had feeling ill for several days and left the Nationwide early Saturday because of a fever despite qualifying second and quickly jumping to the lead at a track where he has dominated over the years.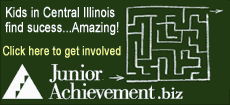 He hoped the break would help him regroup for Sunday, but said he felt even worse when he woke up Sunday morning and appeared to be a ghostly shade of white during the drivers' meeting.
"I don't want to jeopardize myself or anybody else," Busch said. "I'm going to try and get healed up and get ready for Charlotte."
Busch's No. 18 Toyota was sent to the back of the field for an engine change but was 19th when he left the race. Gilliland, who started the day driving the No. 71 for TRG Motorsports, filled in capably for Busch, finishing 24th.
Gilliland will run in a fourth car for Joe Gibbs Racing next week at Charlotte.
___
WHO NEEDS DANICA?: Don't tell Rick Hendrick that NASCAR needs Danica Patrick.
Hendrick said while he'd be intrigued if the IndyCar driver opted to make a move to stock cars, he doesn't think the sport needs her to thrive.
"I don't think she's important to our future," Hendrick said. "I mean, she would add a new dimension, maybe if she participated in the Nationwide Series or Cup Series one day. But I don't think that's going to make any difference where NASCAR is."
Patrick has reportedely agreed to an extension to remain in IndyCars with Andretti Green Racing, but she has spoken to Kelley Earnhardt about running at least part time for JR Motorsports in the Nationwide Series.
___
WHERE IS EVERYBODY?: NASCAR hoped moving the second California race from Labor Day weekend to October would help it become a better draw in the crowded southern California sports calendar.
Despite near perfect conditions with temperatures hovering around 70 degrees, there were plenty of empty spaces in the stands at the 2-mile oval, where the grandstand seats 92,000.