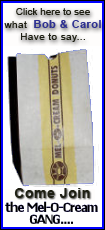 It takes 24 of the 32 owners to approve any team sale, and even before Limbaugh has become part of an official bid to purchase the Rams, he's been shunned by one team executive.
Colts owner Jim Irsay vowed Tuesday to vote against him and commissioner Roger Goodell said the conservative commentator's "divisive" comments would not be tolerated from any NFL insider.
"I, myself, couldn't even consider voting for him," Irsay said at the fall owners meetings. "When there are comments that have been made that are inappropriate, incendiary and insensitive ... our words do damage, and it's something that we don't need."
Irsay is the first owner who has stated unequivocally he would reject Limbaugh because he made a habit of "demonizing individuals."
"I met Rush only once. He seemed like a nice guy to me and all those kind of things," Irsay said. "It's bigger than the NFL. As a nation, and as a world, we've got to watch our words and our thoughts. They can do damage."
In 2003, the conservative broadcast personality was forced to resign from ESPN's Sunday night football programming after saying of Philadelphia's Donovan McNabb: "I think what we've had here is a little social concern in the NFL. The media has been very desirous that a black quarterback do well."
Those words have not been forgotten throughout the league, particularly now that Limbaugh's name has surfaced as part of St. Louis Blues owner Dave Checkett's group that is interested in purchasing the Rams.
Commissioner Roger Goodell repeatedly distanced the league from Limbaugh's statements on Tuesday, calling them "polarizing comments that we don't think reflect accurately on the NFL or our players."
"I have said many times before that we are all held to a higher standard here," the commissioner said. "I think divisive comments are not what the NFL is all about. I would not want to see those kind of comments from people who are in a responsible position within the NFL. No. Absolutely not."
According to transcripts posted on his Web site, in 2007 Limbaugh also said: "The NFL all too often looks like a game between the Bloods and the Crips without any weapons. There, I said it."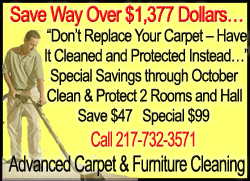 In an e-mail to The Associated Press, Limbaugh said he was forced to respond because "the totally made-up and fabricated quotes attributed to me in recent media reports are outrageous and slanderous." He also noted that he would be a minority owner in the prospective group, adding he is from Missouri and was saddened when the Cardinals left for Arizona.
"I am happy to be involved in an effort to keep the Rams in St. Louis. I love the National Football League, I eagerly discuss it and promote it and I greatly admire the men who play in the league. They are the best at what they do," he wrote. "It is regrettable that something I have dreamed about for years has taken this course. But the fight is worth it to me. I love the National Football League."
The Rosenbloom family, which owns the Rams, might not even sell the team. But they are using Goldman Sachs to help them investigate a sale.