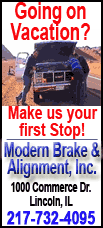 Both knew their futures with the club would be handled in time. Now, they know they're staying in San Francisco.
Bochy and Sabean each received two-year contract extensions with a club option Tuesday after meeting with managing general partner Bill Neukom. Both men expected to return, but Neukom had said he would wait until the end of the season to make a decision after sitting down to debrief on the year.
While the Giants missed the playoffs for a sixth straight season, they were in the NL wild-card chase well into September and at 88-74 won 16 more games than in 2008.
"The job of the Giants in the 2009 season was to return to winning baseball," Neukom said on a conference call. "The Giants had a winning season and then some. We are not complacent about that. We have more work to do because we want to get the San Francisco Giants to be a franchise that's a contender year in and year out."
Sabean is the longest-tenured GM in baseball after completing his 13th season with San Francisco. Bochy's three-year contract worth roughly $6 million expired after the season ended.
Bochy and Sabean believe this rebuilding franchise is headed in the right direction to become a regular contender again, but knew it would take time with a young roster. Neukom clearly saw the strides he'd hoped for with Bochy and Sabean leading the way.
"We're at a good place in a good time to use this season as a springboard," Sabean said.
Bochy has been committed to "changing the culture" around the Giants and said when the season ended, "We're in a win mode now."
There were significant highlights this season, most notably Jonathan Sanchez's no-hitter against San Diego on July 10 and left-hander Randy Johnson becoming the 24th pitcher in major league history to win 300 games.
Sabean guided the wild-card Giants to the 2002 World Series and NL West crowns in 1997, 2000 and '03, their last year in the playoffs.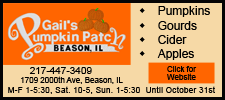 Sabean acknowledges he's made his share of mistakes along the way, too.
He has been criticized for signing players to big contracts such as pitcher Barry Zito's $126 million, seven-year deal through 2013 with a club option for 2014, and a $60 million, five-year contract for center fielder Aaron Rowand done in December 2007.
Sabean is gearing up for a busy winter. One of his top priorities will be to upgrade the offense by adding a big bat in the middle of the order, though he's said that will be a challenge in this free-agent market.
The Giants could be in for a complicated, expensive arbitration process with ace Tim Lincecum, the 2008 NL Cy Young Award winner who went 15-7 with a 2.48 ERA in 32 starts and 225 1-3 innings this year.