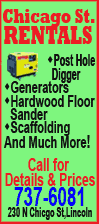 With the Angels and Dodgers in their respective league championship series for the first time in the same season, Angelenos and their counterparts in Orange County are chatting up the idea.
"I hope we're one of those teams," Dodgers manager Joe Torre said Tuesday.
The teams separated by 31 miles of freeway both swept their division series, with the Angels dispatching longtime nemesis Boston and the Dodgers finishing off St. Louis.
Taking the onramp to a Freeway World Series would require the Angels to get by the Yankees, beginning Friday in New York.
"That's a dream world," Angels leadoff hitter Chone Figgins said about an all-LA matchup. "Hopefully, they'll win on their side, and we can get the first game in our series and go from there."
The Dodgers would need to beat Philadelphia, something they failed to do a year ago. They open Thursday at Dodger Stadium, where Vin Scully's soothing voice will broadcast the action and former manager Tom Lasorda will be sitting behind home plate.
"You kind of catch yourself rooting for the Dodgers, and I'm sure the Dodgers are rooting for us," Hunter said during a workout in Anaheim. "It'd be kind of awesome to have a Freeway Series."
The teams have a few things in common, starting with Los Angeles being the official name of the clubs, even if the Angels play in another county and survived a court battle to keep it.
They both have former catchers as managers. The Angels' Mike Scioscia played on the Dodgers' 1988 World Series title team, the last time the Dodgers have been in the championship. The Dodgers' Torre was an All-Star catcher back in his day, who last managed a World Series champion in 2000, with the Yankees.
Mickey Hatcher, the Angels' hitting coach, and Alfredo Griffin, their first base coach, both starred alongside Scioscia in '88.
Scioscia's dislike of looking ahead is well-known, so he wouldn't bite on the chance of facing his old team for baseball's biggest prize.
"Believe me, our plate is full," he said. "As long as you keep winning, it's a lot of fun. We're going to have to keep our play at a certain level to even make it a conversation."
Over at rainy Dodger Stadium on Tuesday, Torre was equally reluctant to engage in the talk.
"For me to come out here and try to dream about who I'd like to play, I've got to play Philadelphia," he said. "Whoever comes out from that other series is hopefully somebody we're going to play. I just don't look past that."