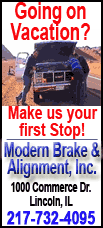 Not after the Horned Frogs' 20-17 victory over Air Force in their Mountain West Conference opener.
"I told people we'll drop in the polls with the writers," Patterson said Tuesday during his weekly news conference, recalling what he said after the game. "It's all about perception, it's not about the facts."
Patterson figured that the close score combined with the perception some people around the country still have about BCS buster hopeful TCU and its conference would factor into the voting. And he apparently was right.
After reaching the Top 10 during the season last week for only the second time in 50 years, the Frogs (5-0) dropped two spots to 12th after winning on the road in an icy mist and bitter wind Saturday night.
"If I see a score of 20-17, I'd kind of second-guess also," receiver Curtis Clay acknowledged, adding that the Frogs can't worry about it.
"Dropping from 10 to 12 is obviously disappointing, but you don't want to think about that," linebacker Daryl Washington said. "You want to just say we got the win, and I think that's the important thing."
The first Bowl Championship Series standings come out after this weekend, when TCU plays at home against Colorado State (3-3, 0-2 MWC). The Frogs still have games left at BYU and home against Utah.
Since the AP poll isn't factored into the BCS standings, that won't affect the Frogs, who have had four 11-win seasons since 2003.
In the USA Today coaches poll, which does, TCU moved up a spot this week to eighth, two spots below Boise State (5-0). In the Harris Interactive poll, also part of the BCS formula, Boise is fifth and TCU 10th, both changed from last week.
Boise State, which plays Wednesday night at Tulsa after having last weekend off, moved up a spot to fifth in the latest AP poll.
"That stuff doesn't matter to me right now," Patterson said. "Right now, we'll take the next seven games one game at a time and try to score one more point."
What about the necessity of attention-grabbing lopsided scores to impress people -- and voters -- who only see the scores and not the games?