Wasserstein joined Lazard in 2002 with a mission to turn the investment bank around, and make it more competitive against bigger firms like Goldman Sachs Group Inc. and Morgan Stanley. He took the company public in May 2005, and continued to drive a series of high-profile deals. In 2006, he led a controversial report which agreed with billionaire investor Carl Icahn that Time Warner should be broken up into four companies -- AOL, Time Warner Cable, publishing and entertainment -- amid shareholder dissatisfaction with the outcome of the AOL-Time Warner merger, a deal with which he had been involved.
Lazard has remained relatively strong throughout the economic downturn. Its second-quarter profits fell 18 percent to $28.2 million, or 34 cents per share, but easily surpassed expectations. Lazard's financial restructuring business has thrived during the downturn, offsetting declines in mergers and acquisitions advisory business.
"We are shocked and greatly saddened by the passing of Bruce Wasserstein. He was a visionary leader, a devoted father to his children and a good friend," the company's board said Wednesday.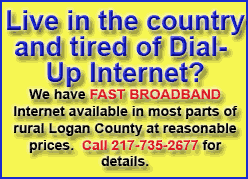 Aside from his work at Lazard, Wasserstein was chairman of Wasserstein & Co., a private investment firm, which targets investments between $30 million and $150 million. It has investments in companies ranging from Penton Media Inc., a publisher of trade magazines, to gourmet food seller Harry & David.
Wasserstein also owns New York Media Holdings LLC, which publishes New York magazine.
Forbes magazine estimates Wasserstein's net worth at $2 billion.
Former New York City public advocate Mark Green, one of Wasserstein's Harvard Law classmates and fellow former volunteer for Ralph Nader's consumer advocacy group in the 1970s, said in a statement Wednesday that Wasserstein used his great analytical skills to advise businesses how to be both responsible and profitable.
"No one did it better," Green wrote. "He earned the trust and respect of both the consumer side and the business side. He had a deep laugh, an agile mind and loved the game of business and of politics. I've never met anyone with a better sense of strategy."
Wasserstein was the brother of Wendy Wasserstein, a Tony award and Pulitzer Prize-winning playwright who died in 2006. Her plays included "The Heidi Chronicles" and "The Sisters Rosensweig." He is survived by his wife and children, including the daughter of his late sister Wendy, The New York Times said Wednesday.