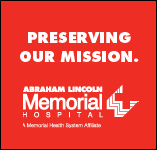 81 Articles
35 Photos
45 Classifieds
3 Obituaries
---
Got a news tip? Click here to email it to us or call 217-737-3979.
Need Advertising? Click here to email us or call 217-737-7418.
---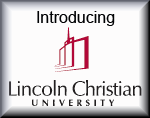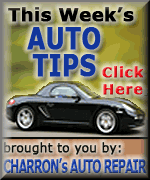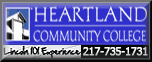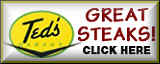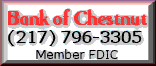 ---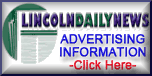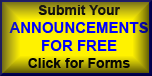 ---
Area Gas Prices
Regular Gasoline per Gallon
Lincoln
$2.579
Bloomington
$2.499- $2.589
Springfield
$2.499 - $2.659
10/15/09
---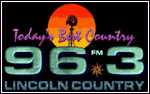 Lincoln Country Radio 96.3 FM and Lincoln Daily News team up for simulcast.

"Viewpoint," Weds 8:15am
Bill Gossett & Judy Busby
-----
"Open Mic" Friday 8:15am
Jim Ash and the LDN's Mike Fak
Click here for these shows & reruns
---

2009 Abraham Lincoln
Bicentennial Website
---

Click on this button in LDN for the ONLINE edition.
---
---
Contact us
---

Thursday, Oct. 15, 2009

published daily from 8am
Lincoln, Illinois

Weather Road conditions

Top Stories | Other News | Business | Health | Rural Review | Community | Community Calendar | Features | Sports

Home & Family | Tourism | Teaching & Learning | Obituaries | Spiritual Life | Classifieds | Business Directory | Archives

A classic Agatha Christie play will be brought to life this weekend as Lincoln Community High School presents "The Mousetrap." Performances take place Thursday and Saturday at 7 p.m. and Sunday at 2 p.m. in the LCHS auditorium. The production is directed by Laura Schonauer. Tickets are available at the door.

In the cast of "Mousetrap" are (from left) Shelby Voyles, Ryan Brown, Sara Buchanan, Samuel Filbeck, Chris Hazel, Kathryn Langdon, Stephen Oney and Allison Mayernick.

More pictures below.


Picture by Loyd Kirby (Click on picture for larger image.)

FARM SAFETY SPECIAL SECTION

The harvesters are finally able to be in the field this week bringing in the corn and bean crop. It's a good time for a reminder about farm safety! Click here for this year's crop of farm safety tips, and take our quiz "CAN YOU NAME THAT ELEVATOR" (pages 8 & 9) Work hard, do good work, & above all, be safe.


TIP LINE: 217-732-3000
Investigation in Gee family slayings is still under way. Any information you have is still valuable.

Note: The First United Methodist Church of Lincoln is accepting donations on behalf of the Gee family. Checks should be made out to First United with "Gee family" written in the memo area. The church's address is 302 Broadway, Lincoln, IL 62656.

Yesterday's Top Stories

CLOSE UP: Oct. 13th
ALS fundraiser in Elkhart, genealogical society, Toys for Tots, Child ID Day and Jaycees Haunted House in Close Up

Zooming in on the people, places and things that make this community interesting!

sponsored by CHRIS COYNE, Agent -- State Farm Insurance

| | |
| --- | --- |
| | Abraham Lincoln Bicentennial |

---

Want to win prizes just for submitting your recipes?

Check out Grab Your Fork for details

Sponsored by

And, don't forget this great coupon for IGA:

FALL HOME IMPROVEMENT SPECIAL SECTION


Need some new ideas, some tips, something to get you going on your home & yard? Find the goods in LDN's FALL 2009 Home Improvement Supplement. Click Here!


Other
News... sponsored by

State

National

International

Politics & Government

ODD & Extraordinary

Entertainment, Entertainers, Media & Arts

Science, Technology & Environment

Today

Revised October 9

---

Currently listing 104 Logan County businesses & organizations. Will shoppers find your listing in the Logan County Business Directory? Call 217-737-7418 or 217--737-3613 to get listed.