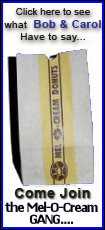 The results, due out after the stock market closes Thursday, are a bellwether because Google runs the Web's largest search engine and most lucrative ad network.
Although it has expanded into other technology fields, Google still makes most of its money from online ads that are tied to search requests and the content on other Web pages.
Most of the ads only generate revenue if they are clicked on, making Google's financial performance a good way to gauge the mindset of consumers as they surf the Web.
Presumably, people aren't as likely to click on the ads if they aren't looking to buy something. And advertisers generally won't be willing to pay as much for the referrals unless they culminate in more sales.
As the recession deepened, Google's revenue growth decelerated to the slowest pace since the Mountain View, Calif.-based company went public five years ago. In the second quarter, the company's ad sales rose by just 3 percent.
But Google Chief Executive Eric Schmidt has publicly said the worst of the slowdown is over, raising hopes that the Internet ad market is regaining some of its steam.
The optimism has lifted Google's stock to a succession of new 52-week highs this week. The shares closed Wednesday at $535.32, still well below their peak of nearly $750 reached in late 2007 but well above its 52-week low of $247.30.
Analysts surveyed by Thomson Reuters predict Google will earn $5.42 per share. Revenue is projected to be $4.24 billion after subtracting the commissions that Google pays its advertising partners.