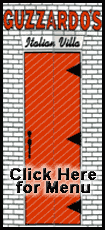 The FTSE 100 index of leading British shares was down 9.30 points, or 0.2 percent, at 5,246.8. Meanwhile Germany's DAX fell 1.01 points, or 0.02 percent, to 5,853.5 and France's CAC-40 was flat at 3,883.2.
All three indexes closed Wednesday at their highest levels for over a year after JP Morgan kicked off the U.S. third-quarter banking reporting season with a much higher than expected $3.6 billion net profit. Intel Corp., the world's largest chipmaker, also beat analysts' estimates and said it expects sales in the final period of the year to top analyst projections, raising hopes that the computer market was improving.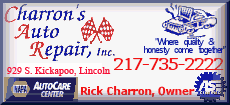 The results from JP Morgan and Intel helped breathe new life into talk of a stronger than anticipated global economic recovery, which has contributed to the big rally in stock markets over the last few months.
In the U.S., investors cheered the news, sending the Dow Jones industrial average above the key 10,000 level for the first time since October last year. Wall Street is expected to open largely flat later, with Dow futures up 5 points, or 0.1 percent, at 9,957 while the broader Standard & Poor's 500 futures rose 0.5 point, or 0.1 percent, to 1,088.20.
"The big question now however is whether the rally can be extended or if, having breached this psychological level, a sell-off will now follow," said Ben Potter, research analyst at IG Markets.
JP Morgan's results have set the bar high for the other U.S. investment banks due to report this week -- Citigroup Inc., Goldman Sachs Group Inc. and Bank of America Corp. are also due to unveil their third-quarter earnings this week.
Google Inc. is also due to report third-quarter earnings later as the results season gathers pace.
"After a lukewarm start to earnings season it seems that numbers are starting to improve helping to push global indices higher," said James Hughes, market analyst at CMC Markets.
"However this will have to continue if the market is to hold on to this key level," said Hughes.
Earlier in Asia, stocks had rallied hard, as investors caught up with the gains posted in Europe and the U.S. Wednesday.