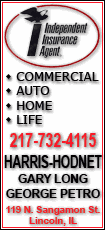 (Copy)
My name is Vicki Dugan and I am announcing my candidacy for the treasurer of Logan County.
I was born and raised in Logan County and raised my family here. I am a member of Holy Family Church, and a lifelong republican.
I have been employed by the Logan County Treasurer's office for the past year. My duties are the Logan County payroll and many other treasurer office duties that give me the knowledge I need to do this job well.
I bring to this office experience of twenty-seven years of management and bookkeeping for Dugan Excavating, a Logan County business owned and operated by my husband, Pat Dugan. Eight years of banking experience, and seven years as a full time Logan County realtor. Managing, banking, and real estate knowledge gives me valuable experience for this important job for our county.
I offer to the citizens of Logan County my work experience and knowledge, and hard work to get the job done timely and efficiently.
If elected, I want to keep this office's same outstanding work ethics, public service, accountability and leadership as Mary Ellen Bruns, Logan County Treasurer.
Respectfully submitted,
Vicki Dugan, Candidate for Logan County Treasurer, Republican Party
Last week, Lincoln resident Charles "Chuck" Conzo offered his candidacy for the treasurer's position. The post is currently held by Mary Ellen Bruns, four-term treasurer, who has announced that she will not be seeking re-election in the upcoming February primary.
[Text from file received; LDN]