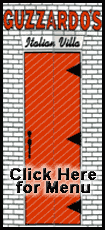 Ruiz and Raul Ibanez hit three-run homers, reliever Ryan Madson got a key out and Lidge finished off the Phillies' 8-6 victory over the Los Angeles Dodgers in Game 1 of the NL championship series Thursday night.
"We do have the talent and just that sort of fight, that we're going to do everything we can to get those big hits in those big moments," Hamels said. "Our offense is really what's setting the tone."
Philadelphia took a 2-0 lead in last year's best-of-seven NLCS, beat the Dodgers in five games and went on to win the World Series.
"Well, they had our number today," Dodgers catcher Russell Martin said. "Tomorrow is a different day, and last year is over with."
Manny Ramirez homered, but grounded out weakly with two runners on against a struggling Madson to end the Dodgers' two-run rally in the eighth. Their 14 hits set a club record in a single LCS game, but they stranded 10 runners.
"It's like a prize fight, we just came up a little short," Dodgers manager Joe Torre said.
Lidge worked around a single and a walk in the ninth, helped by a double play that made him for 3 for 3 in save chances this postseason -- he posted three saves against the Dodgers in last year's NLCS.
Lidge was perfect in save tries all last year, but led the majors with 11 blown opportunities this season.
"The Dodgers are a great team. They come from behind a lot so you take everyone seriously," he said. "Honestly, for some reason I've really been locked in this postseason. I felt really good mechanically. I feel like myself. I feel pretty comfortable right now."
Home runs dominated on both sides in a game that lasted 4 hours, 2 minutes. Ruiz highlighted a five-run burst in the fifth and Ibanez homered in the eighth for an 8-4 lead as the Dodgers failed to neutralize the Phillies' left-handed hitting.
"The Dodgers aren't going to back down. We know they're going to come in waves and continue to fight, and that's what they did," Howard said. "We just needed that one big hit to kind of get us over the hump, and Carlos came through. We got guys on, and guys came through when we needed big hits."
James Loney also connected for the Dodgers. Ramirez, baseball's all-time postseason home run leader with 29, hit a two-run shot.
Los Angeles will start Vicente Padilla against Philadelphia's Pedro Martinez on Friday afternoon in Game 2.
Hamels thrived under pressure last October, earning NLCS and World Series MVP honors. But the left-hander hardly resembled the same pitcher in earning the victory, giving up a postseason career-high eight hits and two homers. He allowed four runs in 5 1-3 innings.
It was his first outing since he left the ballpark in the division series against Colorado to be with his wife as she prepared to give birth.
"It doesn't look good on paper, but there were a lot of times where the counts were in my favor and I kept them off-balance," Hamels said. "Unfortunately, some of the results weren't there, but in the key situations, I was able to get what I needed."
At 21 years and 211 days, Clayton Kershaw was the youngest pitcher ever to start a Game 1 in a league championship series, and it showed.
The Dodgers lefty was tagged for five runs in the fifth, when he set a LCS record for most wild pitches in an inning with three. He also tied the record for most wild pitches in a LCS game, shared by Tommy John and Juan Guzman.
"The first four innings I felt great, and then I couldn't make adjustments fast enough. In the playoffs, you're not going to have a lot of leverage. If you don't make your pitches, before long you're out of there," he said.
"I just got out of the strike zone a little bit, and that's what happens. They make you pay for that."