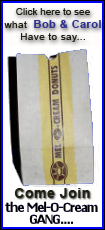 Collaros squirted through an opening in the middle of the defense for the long touchdown three plays after replacing Pike. The senior was injured late in the first half, then left after being hit as he released an incomplete pass on Cincinnati's first possession of the second half.
Pike threw scoring passes of 3 and 8 yards to Armon Binns in the second quarter, helping the Bearcats (6-0, 2-0 Big East) to a 17-10 halftime lead over South Florida (5-1, 1-1).
The Bulls led early on B.J. Daniels' 28-yard touchdown pass to Jessie Hester, and closed within 24-17 late in the third quarter when safety Nate Allen intercepted an ill-advised pass by Collaros to set up a 1-yard TD run by Daniels.
But Collaros, one of two freshmen quarterbacks who bailed Cincinnati out after two starters -- Dustin Grutza and Pike -- were injured early last season, was not rattled by the mistake. He came right back to lead a six-play, 70-yard scoring drive that restored the 14-point lead.
The big play in the march was a 43-yard completion to Ben Guidugli, who stretched out to get the ball over the goal line for an apparent touchdown. The tight end was penalized for taking his helmet off in the ensuing celebration, and things got worse for the Bearcats when officials reviewed the play and determined his elbow was down at the 1.
The penalty, which would have been walked off on the kickoff if it had been a touchdown, moved the ball back to the 16. After USF gave the stalled drive new life with a pass interference penalty on third down, Collaros scored on a 3-yard run, making it 31-17.
Collaros finished with 132 yards rushing on 10 carries. Pike, who threw a TD pass for the 16th consecutive game, was 12 of 25 for 140 yards without an interception.
Pike injured his non-throwing arm when he was hit as he released a pass on Cincinnati's last possession of the opening half. He went to the locker room ahead of his teammates, then returned for the first possession of the third quarter, wearing a protective sleeve over the wrist.
Last season, Pike broke his left forearm and played with a plate and six screws that are still in place.
Moving up the polls hasn't been a problem for USF, which has climbed into the top 10 each of the past two seasons before tumbling out of contention when they got into the heart of the Big East schedule.