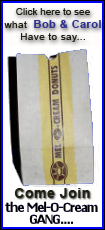 New York's toughest opponent has been Dallas, which had put together a 3-2 mark despite very mediocre performances. Otherwise, it's been Washington, Kansas City, Tampa Bay and Oakland.
YUCK!
That in-season vacation ends Sunday at New Orleans, where the Saints (4-0) are 3 1/2-point favorites and come off a bye week.
Plus, the hosts are far more healthy than the visitors -- although can you really call Giants quarterback Eli Manning a visitor to the Big Easy, where he grew up? Manning was outstanding despite a problematic right heel against the Raiders last weekend, and wasn't needed in the second half.
New Orleans has found an impressive defense to go with one of the league's most prolific offenses. And the Saints have defeated the Eagles and Jets, far better competition than the Giants have faced.
"We don't really have to worry about where we stand against other people," Manning said. "We have to worry about going out there and playing the game each week and trying to find a way to get wins. We have to look at ourselves and see where we can improve from day to day and every week from the games."
They need to be better than in any game thus far. We think they will be.
GIANTS, 27-21
Philadelphia (minus 13 1/2) at Oakland
Until the Raiders show they belong in the NFL, they can't be taken seriously.
BEST BET: EAGLES 30-7
Denver (plus 4) at San Diego
The Broncos are everything the Chargers were supposed to be in THE AFC West. And vice versa.
UPSET SPECIAL: BRONCOS 20-10
Houston (plus 4 1/2) at Cincinnati
OK, we believe, we believe. But can the Bengals avoid the cliffhanger finish, for once?
Nope.
BENGALS, 17-16
Cleveland (plus 14) at Pittsburgh
OK, we don't believe; these aren't the Bills. Even a banged-up Steelers squad should breeze.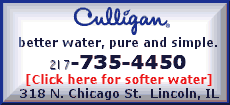 STEELERS, 23-7
Tennessee (plus 9) at New England
The Patriots sure don't look as good as nearly everyone expected. They look magnificent compared to 0-5 Titans.
PATRIOTS, 30-17
Kansas City (plus 4 1/2) at Washington
The mediocre Redskins conclude their journey through the dregs of the NFL.
REDSKINS, 13-10
Chicago (plus 3) at Atlanta
Intriguing matchup in prime time featuring two of the top young QBs, but running game will decide this one.