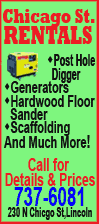 Pujols told a Dominican radio station on Wednesday that he is in no rush to make a decision. He still has a year left on his contract for 2010 and a club option for 2011.
Pujols signed a seven-year contract in 2003 worth $100 million, but says money is not a priority for his next contract. He says he prefers to play for a competitive team that can advance to the postseason.
The 29-year-old hit .327 with 47 home runs and 135 RBIs this season for the Cardinals. He is in the running to be named the National League's most valuable player.