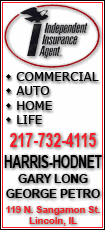 Atlanta added 10-time Pro Bowl tight end Tony Gonzalez in a trade. Running back Michael Turner, the NFL's second-leading rusher last year, is averaging 3.7 yards per carry and tied for 17th among players with at least 40 rushing attempts.
Ryan might be right about Sunday night's game between Atlanta (3-1) and the Bears (3-1), but last year's 22-20 win proved to be a turning point for a Falcons team searching for identity.
Coming off a three-point upset victory at Green Bay the week before, the Falcons beat Chicago in dramatic fashion and kept alive a streak that's reached 21 games without consecutive losses under coach Mike Smith.
Kicker Jason Elam, who kicked the 48-yard winning field goal with no time remaining, saw a shift in the confidence of a team that finished 11-5 and earned an NFC wild-card playoff spot.
"There's no question that we gained a lot of momentum from that win," Elam said. "Sometimes you need to experience something dramatic like that, as long as it's positive, for there to be a kind of collective rise in the locker room that you can accomplish some great things as a team."
Elam, now in his second season with Atlanta after spending his first 15 in Denver, was 5-for-5 on field goals that day. The final kick was the 16th game-winner of his career in the final 2 minutes of regulation or in overtime, but it followed a critical miss from 33 yards that would've given the Falcons a nine-point lead with less than 3 minutes remaining.