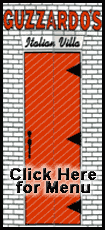 While Bigby is known for delivering jaw-jarring tackles, he says the biggest contribution he can make in his return from a knee injury is a sense of confidence that rubs off on his teammates.
"It's like being a pilot," Bigby said. "You don't want to hear your pilot say, 'OK, we're going down!' You want him to land that thing safe and sound wherever you're at. I think that's what I bring, and that's what they feel when I'm back there."
Bigby was back at practice for the Packers this week, and is expected to be back on the field for Sunday's home game against Detroit. His injury in the season opener against Chicago left a significant hole in what suddenly became a vulnerable secondary and the Packers have been scrambling to find a reliable backup.
And while Bigby has been hampered by injuries since the beginning of the 2008 season, Packers coach Mike McCarthy hasn't forgotten what it was like to have him healthy and playing up to his potential during the team's 2007 playoff drive.
"I'll just say this: When Atari is in the game, on the field, there's definitely a different life to our defense," McCarthy said. "You could just see that yesterday at practice."
Packers nose tackle Ryan Pickett compared Bigby to Indianapolis' Bob Sanders -- an overstatement, for sure, but one that indicates just how strongly teammates feel about Bigby.
"It puts a lot of teeth in our defense," Pickett said. "Losing someone like him, I mean, he's a major part of our defense. He's a great player, playing the pass and the run. Just having him out there, having his personality and his attitude out there on the field, we've missed it tremendously."
Bigby's ability to stop the run could free up safety Nick Collins to spend more time roaming the middle of the field in search of interceptions.
Beyond that, Bigby's knowledge of the defense could allow defensive coordinator Dom Capers to bring more pressure than he did in the Packers' Week 4 loss at Minnesota -- a definite source of contention for Charles Woodson.
The veteran cornerback spoke out after the 30-23 loss to Brett Favre and the Vikings, second-guessing Capers for his defensive calls and the Packers' front office for cutting backup safety Anthony Smith before the regular season.
Woodson said Thursday that he has discussed his concerns with Capers and probably should have held his tongue.
"I like speaking my mind," Woodson said. "But at the same time, there's a lot of other guys involved besides myself. I know we're all working hard for the same goal, and we're all frustrated with losing."
Woodson is looking forward to Bigby's return, mainly because he has a firm grasp of the defensive scheme.