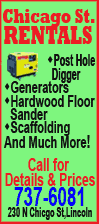 The winless Rams had three turnovers inside the Vikings 10 and had a fourth returned for a touchdown in last week's 38-10 loss to Minnesota. St. Louis (0-5) has committed 10 turnovers the last three games and is near the bottom of the NFL with a minus-7 turnover differential heading into Sunday's game at Jacksonville.
"I think it's one of those things that we on the field have become so conscious of and so uptight about it, that it's backfired on us," Jackson said Thursday.
Jackson took responsibility for one of the fumbles last week when he missed connections on a handoff from Kyle Boller. He has two lost fumbles thus far, so this week his strategy has been one of under-emphasis.
"I'm going to go back to my regular routine of just playing loose and being myself and being a playmaker," Jackson said. "I've never had a fumbling problem, knock on wood, and I don't think it'll be a problem."
The Rams have scored 34 points all season, lowest in the NFL. They made a lot of progress last week with a season-high 400 yards in total offense, only to be undone by the mistakes.
Offensive coordinator Pat Shurmur said ball security is discussed multiple times every day, on the practice field, in meetings, after practice when reviewing game and practice tape.
Eventually, the Rams expect it will pay off.
"We'll point out any and all ball-handling issues," Shurmur said. "You usually get what you emphasize."
Better late than never, players believe they're grasping the finer points of the new West Coast offense. Jackson is the focal point but several players have been getting more involved. Donnie Avery had five catches, including a 27-yard touchdown, in his best game of the season and three others caught five passes apiece.