A grounder off a fielder's glove. A bunt that slipped by two players. Another throwing error by Chase Utley, along with a pinch-hit single and two walks in the eighth inning added up to a 2-1 victory over the Phillies on Friday, tying the NL championship series at one game apiece.
"It does so much for your confidence," Dodgers third baseman Casey Blake said. "We're starting over."
Game 3 in the best-of-seven series is Sunday in Philadelphia.
"We only need three more games to do something special," said Dodgers slugger Manny Ramirez, who went 0 for 4 with a strikeout.
Eight of the Dodgers' 42 comeback wins during the regular season came when trailing after seven innings. Now, they have two such wins in this postseason.
"We've been doing it all year, it seems like. We're relentless. We never give up," catcher Russell Martin said. "We go out there and compete, play through 27 outs, and whatever happens, happens. But we never keep our heads down."
Andre Ethier drew a bases-loaded, two-out walk from rookie J.A. Happ, capping the Dodgers' rally in the eighth.
Vicente Padilla pitched brilliantly for 7 1-3 innings and the Los Angeles bullpen did the rest. Hong-Chih Kuo threw three pitches, getting two outs and the win, and Jonathan Broxton worked a perfect ninth for the save.
Philadelphia wound up using five relievers in the eighth, but not closer Brad Lidge, who didn't get into the game.
"I don't think it will have any lasting effect on us," Martinez said. "We didn't execute. We made errors. If we hit like we normally do, I don't think the game's going to end up 2-1."
For the second time in this year's playoffs, a visiting team let a late lead slip away at Dodger Stadium. Last week, St. Louis left fielder Matt Holliday's two-out error on an easy fly ball in the ninth doomed the Cardinals, who got swept by the Dodgers.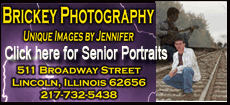 They perfected their late-inning magic during the regular season by winning 12 games in walk-offs, third best in the majors. It didn't quite come down to that Friday.
Martinez and Padilla dueled through seven innings in a matchup of castoffs.
Padilla allowed one run and four hits, struck out six and walked one. He exited to a standing ovation from the sellout crowd of 56,000, tipping his cap as he walked off.
"It's my first time playing in front of a big crowd like this in a game that's more important than I've ever pitched in my life, and I was very emotional," Padilla said through a translator.
An injury-plagued Martinez was let go by the Mets last season, while Padilla got dumped by Texas in August. He signed with the Dodgers two days later, excelled in their drive to a second consecutive NL West title and pitched well against St. Louis in the first round.
"I was very happy with the way I pitched," Padilla said. "Although we were losing, I knew that the guys were going to come back, and I think I'm more happy now because the team won."