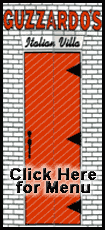 At the same time, 250 miles to the east, St. Louis Rams fans filed out of the Edward Jones Dome wondering how a team once dubbed "The Greatest Show on Turf" could have become the woeful owners of the NFL's longest current losing streak.
There are no lovable losers here in Missouri, just bad teams and miserable fans.
The Rams and Chiefs are both 0-5 this season after each finished 2-14 last year, a sort of bizarre and unintentional in-state jostling to be the worst. Sunday's 38-10 drubbing by Minnesota was the Rams' 15th straight loss, while Kansas City fell to Dallas 26-20 for its ninth in a row.
Both teams enter Sunday's games - Kansas City at Washington, St. Louis at Jacksonville - as underdogs.
"When we walk out of the stadium after a loss it's called the Walk of Shame. We've been doing that every week now," Rowton said. "It's been over a year since we won at Arrowhead."
St. Louis players might have been hoping for some of that glory on Sunday when they wore replicas of the 1999 uniforms Kurt Warner, Marshall Faulk, Isaac Bruce and Torry Holt wore on their way to a Super Bowl title. These Rams aren't even close to the team that averaged 32 points a game and gave the city its first NFL championship.
The brouhaha over Rush Limbaugh's failed bid to become a Rams owner aside, questions about the team's future in St. Louis have some Rams faithful worried about a replay of 1987, when slipping attendance and an aging stadium sent the Cardinals to Arizona.
Under a clause in the Rams' lease with the dome, the team that relocated to St. Louis in 1995 can move back to Los Angeles if the stadium isn't deemed among the top eight of all NFL stadiums, in terms of quality, by 2014. Though just 14 years old, the dome is fast becoming one of the league's older venues, and getting it into that top quarter seems unlikely.
"Nobody complained about that dome being an airline hangar when Kurt Warner was putting up 40 points a game there," said Chris Gift, 32, a lifelong St. Louis resident who reluctantly adopted the Chiefs as his team when the Cardinals left after the 1987 season.
In Kansas City, a town where losing seasons for the Royals have become life's third certainty, each new football season traditionally brought renewed optimism that the first playoff win since 1994 was just around the corner.
Realists knew going into this season that there would be growing pains as the new regime of general manager Scott Pioli and head coach Todd Haley overhauled a squad that won only two games a year ago and four the previous season.
"For the most part, a majority of fans knew those guys came in and inherited nothing, and they are willing to give them time," said Kevin Kietzman, sports director at Kansas City's WHB radio and host of a popular afternoon talk show.