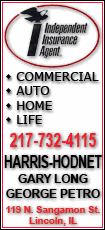 Team owner Rick Hendrick fired crew chief Tony Eury Jr. three days after that May debacle, and things were supposed to turn around with some fresh leadership at Earnhardt's No. 88 team.
It hasn't happened.
Little has changed, at least in terms of results, in the four-plus months since. Back at LMS for Saturday night's race, Earnhardt is slogging through a 51-race winless streak dating back to 2008, his first season with Hendrick Motorsports.
He's 22nd in the standings, has five top-10s and five DNFs this season, and hasn't finished higher than 17th in the last six races.
"It's like really encouraging one day and the next day it's equally discouraging, and that gets really old," Earnhardt said Friday. "I'm about to the end of my rope on it."
Earnhardt seemed deflated as he spoke candidly about a season he has repeatedly characterized as the worst of his career. He said earlier this season that his struggles and the emotional split with Eury, his cousin, weighed heavily on his large family, and Earnhardt doesn't think he's mentally strong enough to weather another year this bad.
He could stomach it if there were light at the end of the tunnel, but Earnhardt didn't seem very encouraged about the progress of his team - particularly when teammates Jimmie Johnson, Mark Martin and Jeff Gordon hold three of the top five spots in the standings and are all in contention for the Sprint Cup title.
The three Hendrick cars were predictably stout in Friday's qualifying - Johnson and Martin swept the front row - but Earnhardt was 39th and said his team looked "ridiculous."
Even worse, he doesn't have any solutions.
"I've been riding it out, but there comes a point where you don't want to ride it out no more. You've just had enough," he said. "It's been so low. The highs have not been very high, and the lows have been terribly low. That's hard to want get back up and try again the next week when you take such a beating. I don't know what else to do."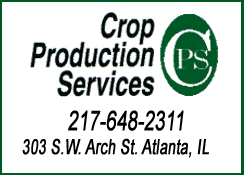 It's a far cry from just two weeks ago, when Earnhardt seemed upbeat after qualifying second at Kansas. He gave interim crew chief Lance McGrew a strong endorsement for 2010 and thought his team had turned a corner.
But after leading 41 laps at Kansas, a pit road penalty took him out of contention and an engine problem later ended his race early. He was good last week at California, too, but was hit late by Ryan Newman and the contact caused a flat tire. It started a sequence of events that led to a late accident and a 25th-place finish.