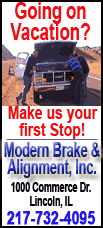 The Gophers and their career receiving yardage leader visit Happy Valley on Saturday in what should be the stiffest challenge yet for the No. 14 Nittany Lions' secondary.
"We've not given up a lot of scores. But there again, we really haven't been tested," Paterno said. "I think we'll know a lot more after this week."
The defensive backfield was considered one of the biggest question marks for Penn State (5-1, 1-1 Big Ten) coming into the season. The four new starters included three sophomores, including a promising safety (Nick Sukay) that hadn't played a down of college ball.
They've played relatively well so far, aided by an active front four that has accumulated 14 1/2 of the defense's league-leading 20 sacks. Penn State leads the Big Ten in total defense (255 yards per game) and is second in pass defense (173 ypg).
Still, cornerback D'Anton Lynn knows questions remain about the secondary.
"Our secondary has been getting better every single week, but people still say we're a weak spot in the defense," the sophomore said. "If we can show that we can stop a big-time receiver like (Decker), it will answer a lot of questions going into the rest of the year."
Decker has 46 catches for 689 yards and five touchdowns so far this year, and has caught a ball in 32 straight games. With 3,050 receiving yards, he's the only Gopher to go over the 3,000 mark in his career - and he's still got at least six more games to go in 2009.
Minnesota lines him up all over the field. The 6-foot-3 Decker uses his size to aggressively go after throws.
"He's a passionate player when he's out on the field," cornerback A.J. Wallace said. "One of the keys is to match his aggressiveness, if not come out with more aggressiveness and passion."
Wallace and Knowledge Timmons split time at one corner. They are two speedy seniors who have had otherwise inconsistent careers.
Lynn has locked down the other cornerback spot and has become the Nittany Lions' best defensive back. Freshman Stephfon Morris comes in on nickel situations, impressing coaches with his speed and hard hits in spite of his inexperience.