Then, he looked over at third baseman Chone Figgins.
Problem was, Figgins was staring straight back.
Neither infielder made a move to catch Hideki Matsui's first-inning pop, which plopped down untouched at the edge of the outfield grass for an embarrassing RBI single.
It was one of several defensive miscues by the sloppy Los Angeles Angels, who froze up on a nippy Friday night and made three costly errors during a 4-1 loss to the New York Yankees in the AL championship series opener.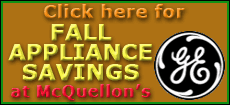 The Angels pride themselves on sound fundamentals, one reason they've had so much success against New York over the years. But the AL West champions looked lost in the cold at Yankee Stadium.
The trouble started in the first inning. Left fielder Juan Rivera made a poor throw wide of second on Johnny Damon's broken-bat single, allowing Damon to reach second on the error.
Damon scored when Aybar, normally a slick fielder at shortstop, and Figgins stood frozen on Matsui's two-out popup.
Aybar's hood covered his neck and ears, perhaps making it harder for him to hear Figgins. However, it didn't appear either player called for the ball. And when it fell, starting pitcher John Lackey dropped into a crouch and screamed in frustration.
Lackey issued a two-out walk in the sixth to Melky Cabrera, who advanced to second on the pitcher's errant pickoff attempt. Derek Jeter followed with an RBI single and went to second on an error by center fielder Torii Hunter, who has won eight straight Gold Gloves.