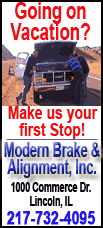 Six years later, did Charlie Manuel yank Martinez a bit too soon in a crucial playoff moment?
Another manager's late-inning playoff decision on Martinez is sure to be a hot topic of discussion again after the Los Angeles Dodgers' 2-1 comeback victory over the Philadelphia Phillies in Game 2 of the NL championship series on Friday.
In his first postseason start since 2004, Martinez stifled the Dodgers for seven scoreless innings, allowing two hits and overwhelming Los Angeles' lineup with control and guile.
Martinez threw just 87 pitches in those seven innings and didn't walk a batter, but Manuel elected to pinch hit for him with Carlos Ruiz on first base and one out in a 1-0 game.