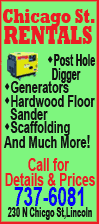 Both went to the Pro Bowl last winter and now lead undefeated teams. This Sunday they'll meet in Big Easy, where Manning grew up and Brees now lives. Their teams will clash in the Louisiana Superdome, where Manning has seen countless games as a fan, and where the fans now pull for Brees.
For Manning, the experience will border on surreal. He used to be one of those screaming fans in the dome trying to make it tough on opposing quarterbacks. Now he'll be one of those quarterbacks trying to overcome the crowd noise.
"I know how the fans think and they are going to be loud," Manning said. "They will be rooting for the home team."
Fortunately for Manning, nothing takes a hostile crowd out of the game like the type of punishing, productive running game the Giants have. Just turn, hand off, and move the team methodically down the field, limiting chances for sacks or interceptions, the types of big plays that get a stadium rocking.
In fact, for all the accolades heaped upon the star quarterbacks of the Giants (5-0) and Saints (4-0), this game could be decided more by defense and running.
By now, the Giants' ability to lean on Brandon Jacobs and Ahmad Bradshaw is established. New York averages 160.4 yards on the ground, which ranks fourth in the NFL, with its mix of Jacobs' power and Bradshaw's speed and elusiveness.
"You've got to have your chin strap fastened, your new mouthpiece in, all your cheek pads ready to go. You better have your shoulder pads strapped down tight when you're getting ready to play both of those guys," Saints defensive coordinator Gregg Williams said. "They're both tackle-breakers. They're both very physical runners. They're both good on yards after contact."
A little more of a surprise this season has been the running game of the New Orleans Saints, which ranks second in the NFL, averaging 166.3 yards. This week, the Saints will have a tandem of their own in Mike Bell and Pierre Thomas, one they haven't had together all season.
Bell rushed for 229 yards in the Saints' first two games, but sprained his right knee late in New Orleans' victory at Philadelphia. Thomas, who did not have carry the first two games while he was coming back from a preseason right knee sprain of his own, took center stage in Week 3 at Buffalo and has rushed for 212 yards and three TDs since.
"It's going to be electrifying because we're going to keep pounding and pounding and pounding," Thomas said. "We've also got Reggie (Bush), who can do just about anything out there on the field, so it's going to be crazy."
The Saints' running game is the reason they've been able to remain unbeaten while Brees' production has fallen sharply in the past two games. In Buffalo, Brees' streak of 22 games with 200 or more yards passing was snapped in Buffalo, and Brees passed for under 200 yards again two weeks ago against the New York Jets.
Brees said defenses aren't shutting him down so much as the Saints have exploited their newfound ability to control games by keeping the ball on the ground and using up clock.
"We went in wanting to take care of the football and run the ball efficiently, which is always what we want to do, but maybe more so against those teams," Brees said. "We just knew that maybe managing the game was maybe more important than trying to be super aggressive. ... We're running the ball well, using up clock, so I think when you look at it, maybe the output wasn't what it was in the past, but the fact that you win by 20 points and 14 points, who cares?"