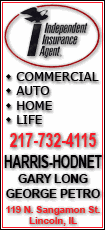 Lee provided another brilliant playoff start, striking out 10 and allowing only three hits in eight innings.
"Cliff Lee, what can I say about him? He was absolutely outstanding," Phillies manager Charlie Manuel said.
Howard hustled for a triple, Werth homered and the Phillies led 6-0 by the second inning. Howard made two headfirst dives during the romp -- the big slugger has an RBI in all seven of Philadelphia's playoff games this year, a record streak in a single postseason.
Coming off the most-lopsided win in their postseason history, the defending World Series champion Phillies will try to move closer to a return trip in Game 4 Monday night. Joe Blanton starts against the Dodgers' Randy Wolf, who hasn't pitched since the opener of the division series against St. Louis.
"You never want to get your rear end kicked," Dodgers manager Joe Torre said. "But you don't toss and turn and wonder if you made the right move. It's still only one game and we're in position to tie the series tomorrow."
The next two games in the best-of-seven series are set for Citizens Bank Park.
Howard had three RBIs, including his two-run triple in the first. Werth followed that with a two-run homer, and that was more than enough for Lee.
The reigning AL Cy Young Award winner faced just two batters over the minimum. Lee gave up a pair of singles to Manny Ramirez and one to Ronnie Belliard.
Lee hit a single in the eighth and scored on Shane Victorino's three-run homer. Chad Durbin relieved to begin the ninth and pitched a hitless inning.
Lee is 2-0 with an 0.74 ERA in three postseason starts, giving the Phillies exactly what they expected when they acquired him from Cleveland in late July.
"I don't know if I ever doubted myself," Lee said. "I always had confidence in myself."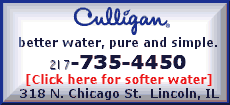 After wasting a brilliant performance by Pedro Martinez in Game 2, the Phillies jumped on Dodgers starter Hiroki Kuroda right from the start.
On a brisk 46-degree night -- almost half the temperature at Dodger Stadium for Game 3 Friday -- Philadelphia's hitters had no trouble swinging hot bats. Every starter except Raul Ibanez had a hit and all nine starters scored a run.
Victorino's home run to deep right field put an emphatic exclamation mark on the rout. The shot also made the Phillies the city's highest-scoring team of the day -- the Eagles lost 13-9 to the Oakland Raiders.
Making his first start in 20 days, Kuroda only got four outs. He allowed six runs and six hits. Dodgers manager Joe Torre chose Kuroda over Chad Billingsley even though Kuroda was unavailable for the first-round series against St. Louis because of a herniation in his cervical spine.