Brees ended his two-game streak without a touchdown throw by completing 23 of 30 passes for 369 yards and four scores, giving him 101 TD passes since the Saints signed him as a free agent in 2006.
The Giants (5-1) came into the game giving up averages of 210.6 yards and 14.2 points. The Saints (5-0) had 34 points and 315 yards by halftime.
The Saints have beaten all comers by 14 points or more and have yet to trail this season, looking more and more like the team to beat in the NFC. They became the fourth team to have seven players score TDs in a game since the 1970 merger.
Yet the architect of this juggernaut, coach Sean Payton, bristled at the notion that New Orleans' latest convincing victory over an undefeated team from New York -- they beat the Jets 24-10 in Week 4 -- meant that the Saints had established themselves as clear Super Bowl favorites.
"I don't think you can talk about big pictures after (Game) 5," Payton said.
Manning looked like his father Archie sometimes did when he played for woeful Saints teams of old, fumbling on a sack by Roman Harper to set up a Saints score and throwing an interception under pressure that stalled a promising drive.
It was Manning's first game in the Superdome, but not a memorable one for him -- or for fellow Louisiana natives Brandon Jacobs and Corey Webster. Manning was 14 of 31 for 178 yards. He lost his cool at least once, yelling at Ahmad Bradshaw and slapping his shoulder pad after the running back's lapse in protection precipitated a rushed throw that Jabari Greer intercepted early in the third quarter.
"It's not the way I imagined it during the week, but you're going to encounter all sorts of games and all sorts of situations," Manning said before walking across the Superdome field to the team bus, his mother on one side, his father on the other. "I look at it as a loss. We need to go back to work this week, fix some things and try to improve."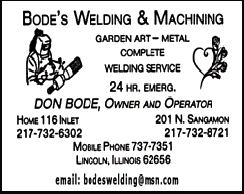 Manning connected with Mario Manningham for a 15-yard score in the second quarter, but also overthrew an open Steve Smith on a deep pass that could have resulted in a touchdown in the first half. He was replaced by David Carr late in the fourth quarter.
By contrast, Brees connected on 15 straight throws at one point, two short of the franchise record he already owns. That stretch included his first three touchdown passes: 1 yard to former Giants tight end Jeremy Shockey, 36 yards to Robert Meachem and 12 yards to Lance Moore.
Saints players and coaches praised the offensive line, which routinely gave Brees time and did not allow him to be sacked.
"I don't know that we ever hit him," Giants head coach Tom Coughlin said of Brees, exaggerating only slightly. "At this level, if you're going to stop the pass, you've got to get pressure. You've got to force the quarterback not to throw it on his tempo."